How to create free video ads with video ad maker to boost ROI
What was the last advertisement on the internet that instantly connected with you and really stayed with you as a consumer/audience? Whatever the ad may be, it is likely that it featured great storytelling, was relatable and landed exactly on your pain point and among other such things……was most probably a video advertisement.
Engagement-wise, videos, even just on social media, generate a whopping 1200% more shares than text and images combined. And, in video marketing, 87% of marketers say that videos have contributed to increased ROI for their brands! So, if you are looking to quickly captivate your audience and instantly have them connected to your storytelling, video ads are definitely one of the best ways to go.
However, when we talk about ROI, the factor of expenses and resources comes in too. The more that an ad is resource-heavy, the lesser is the possible ROI. Well, no more!
With Steve AI as your video ad maker, you can create free video ads in minutes with no prior videomaking experience! You heard that right! You can now directly go from script to video by delegating the video production to Steve! And this is made possible by the power of AI.
Let us see how you can breeze through creating stunning video ads with Steve AI in just 4 clicks.
Firstly, log into Steve.AI. You'll see your dashboard. Here, click on either Live/Animation option. Let's go with Live for this example.
Step 1

Step 2
Next, select from the auto-generated script template for different kinds of content. You can either make minor changes to script or write a fresh script too. Here, we are selecting a car insurance ad temlplate by clicking on Create Sample Script.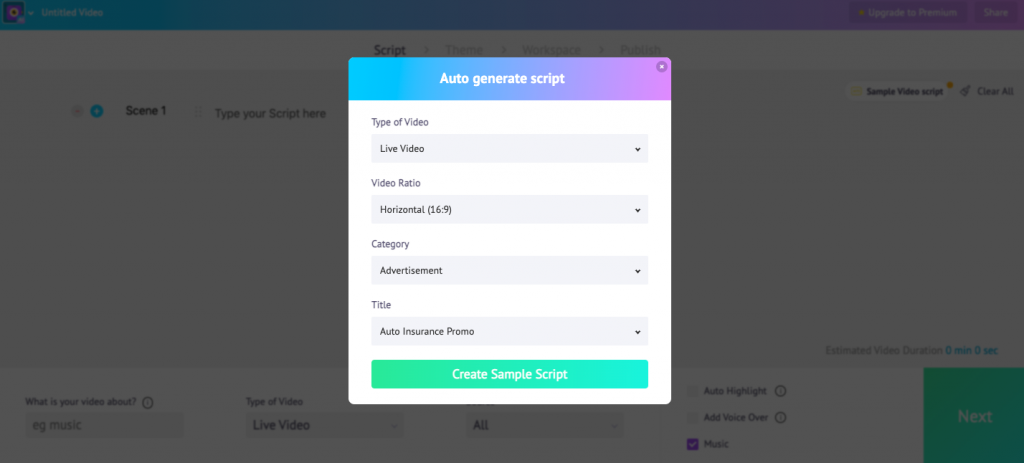 Step 3
Check the script and enter the content for the AI to understand what kind of visualas you want. We've entered Car Insurance here.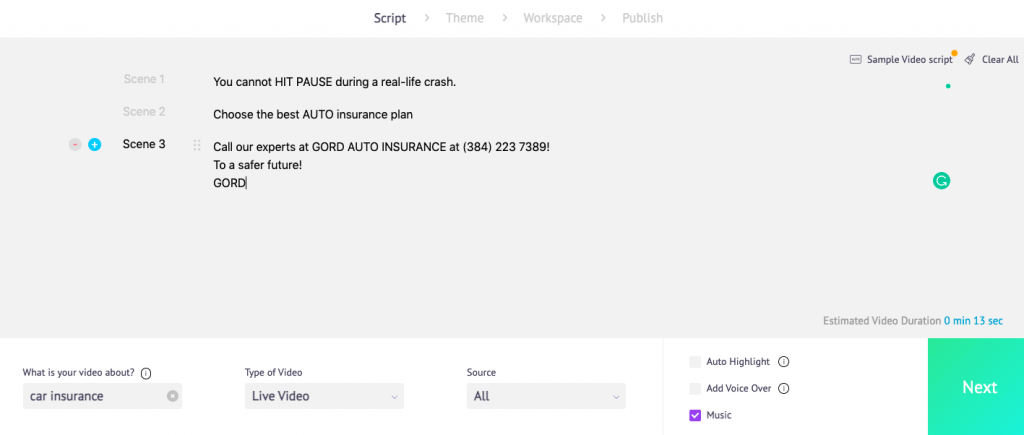 Now, click on Next and choose the video style.
Step 4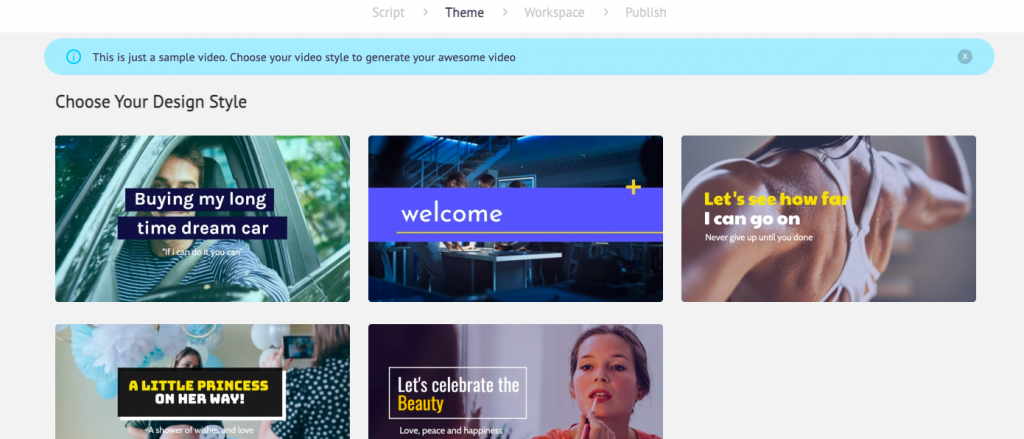 And, voila! Your video is ready with background music and great visuals!
Step 5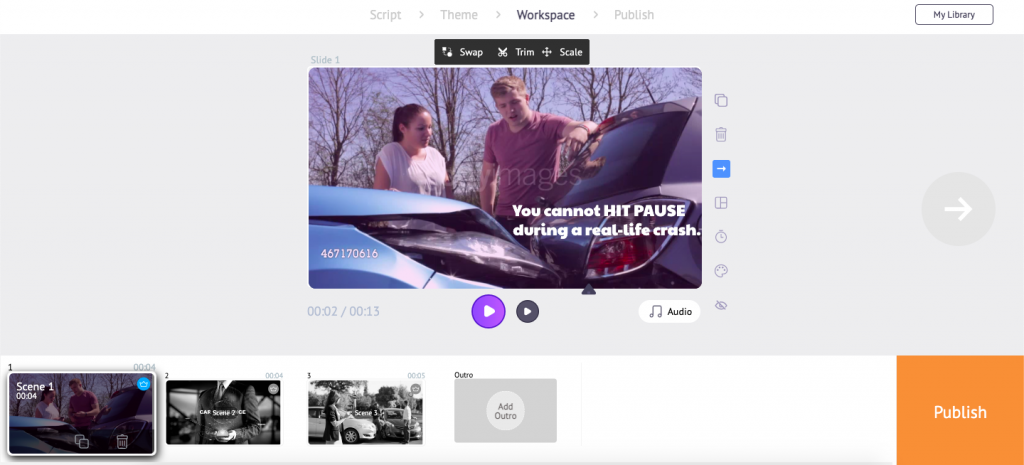 Customize the video by 'swapping' the clips or make adjustments on text placement and you are ready to download the video once you hit Publish!
Wasn't that like really cool? The possibilities for instant videomaking on Steve AI are endless and all you have to do is explore the tool and use it for what it truly is at its core – Your AI videomaking assistant!