How to Create an Animated Corporate Video Ad for your Brand with AI
Think animation and you think of color, whimsy, liveliness and movement. On the other end, the corporate world of business brings up visuals of decorum, structured workplaces and professional colour themes. But, when put together, interestingly enough, corporate animated videos work and how!
Animated videos are highly engaging, helpful to explain complex corporate concepts, define brand language and do so much more! It is no wonder that a video marketing survey has shown that over 33% of companies use animated videos in their marketing campaigns and communications.
Here are some popular types of corporate videos that animated visuals can really elevate:
Brand awareness video – This includes ads or introduction videos of the brand
Internal communication video – This consists of mostly internal training, L&D or update videos for employees
Explainer video – This is a video type where a concept, a business model, or just any single topic relevant to the company is explained visually
Report video – This is a great way to present growth reports, plans and other such updates through interesting videos
So, how does one go about creating an animated corporate video without spending a bomb on resources and taking weeks or even months of time? Well, enter Steve!
With Steve as your very own AI animated video making assistant, stunning animated videos can be created in minutes!
Let's go through the steps of making an animated corporate video ad:
Steps to make an animated corporate video ad
Step 1
Login to Steve.AI with your e-mail id.
On your dashboard, find the Animation tab and click Start on the Script to Animation video section.
Step 2
Now, you get to the script section where you can enter the script for your corporate video ad.
You can also choose from a pre-loaded script library and edit to personalize as well. Let us try that for this example.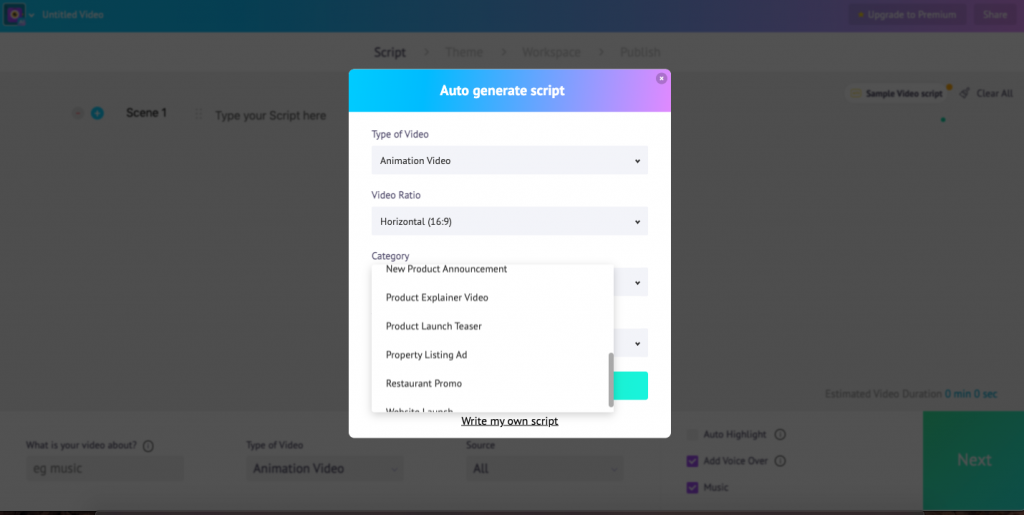 Once you have selected a script from the library and edited it, select the options on the script page to add detailing to your video. This includes voice-over, music, auto-highlighting text on each scene and most importantly a keyword relevant to the video that will help the AI choose the perfect visuals for your video.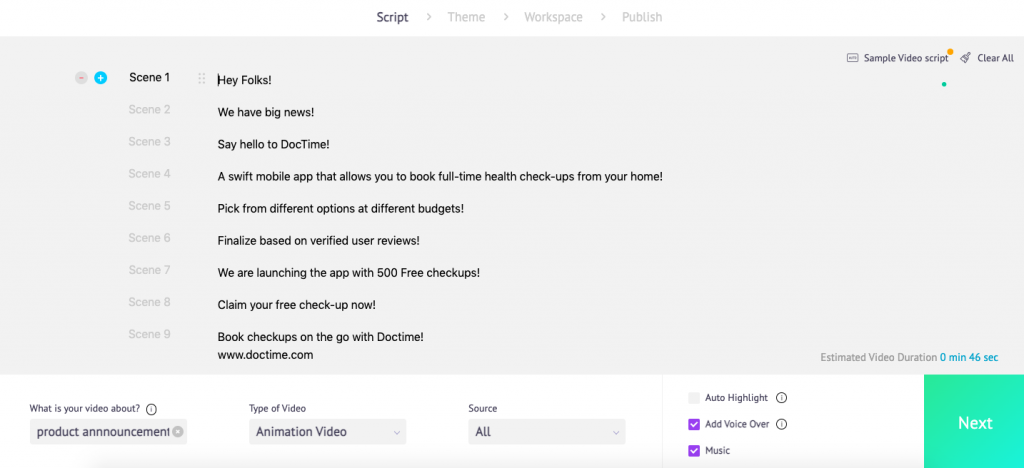 Step 3
Once you click Next, you can select the video template you like and go to your Workspace.
Here, you can see the video that the AI has generated for you in minutes! You can review the scenes and also customize with a range of options.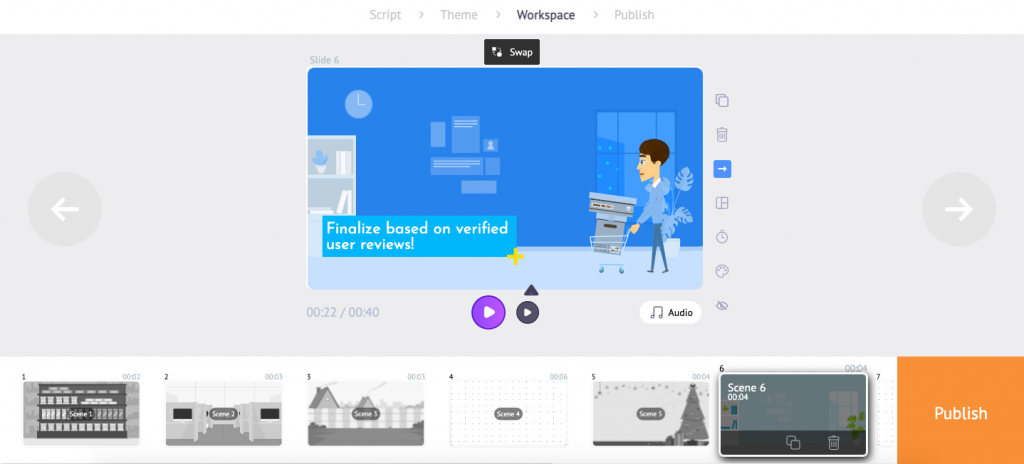 By clicking on the character, you can choose to change the animated characters from hundreds of inclusive human and animal characters.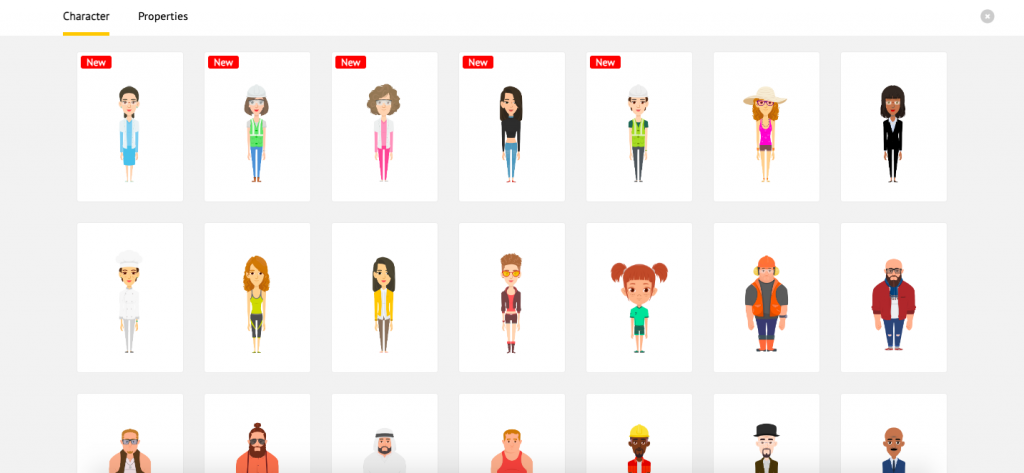 You can select the action and expression of the character.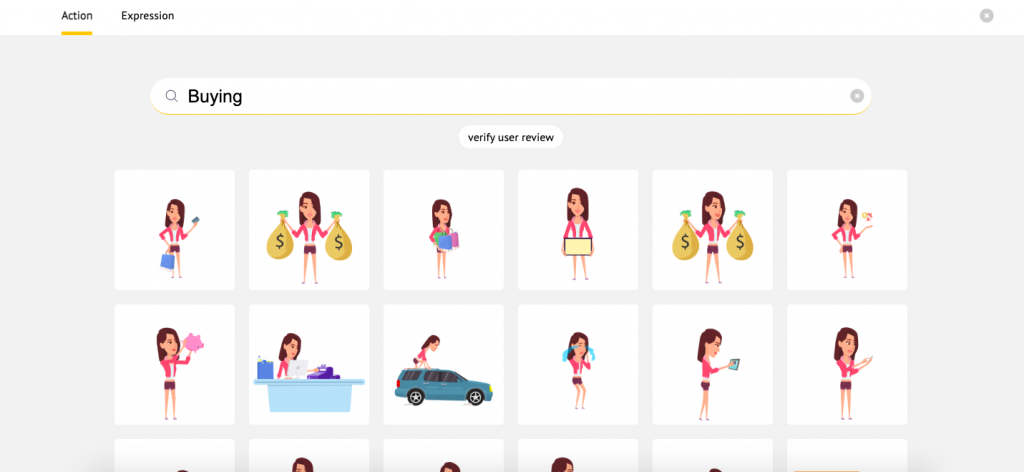 You can also edit the background, the colour theme, the scene transitions, etc. You can also edit the text on the scene by clicking on it. You can add or delete scenes and choose from different colour themes as well.
Step 4
Once any changes that you want are done, you can click on Publish.
Your final video is now ready for a full preview! Click on the video quality as per the output you want, Steve can create upto 4k quality videos!
Click Download to get the video and share it on your platforms.
You can create great quality content this way for various types of corporate videos and elevate your overall content game to the next level!