Win the
Social Media


game with your
AI video-making assistant by your side!

Stand out on social media with creative live action and animated reels, clips and video content that Steve will help you produce in minutes at a fraction of conventional video-making costs!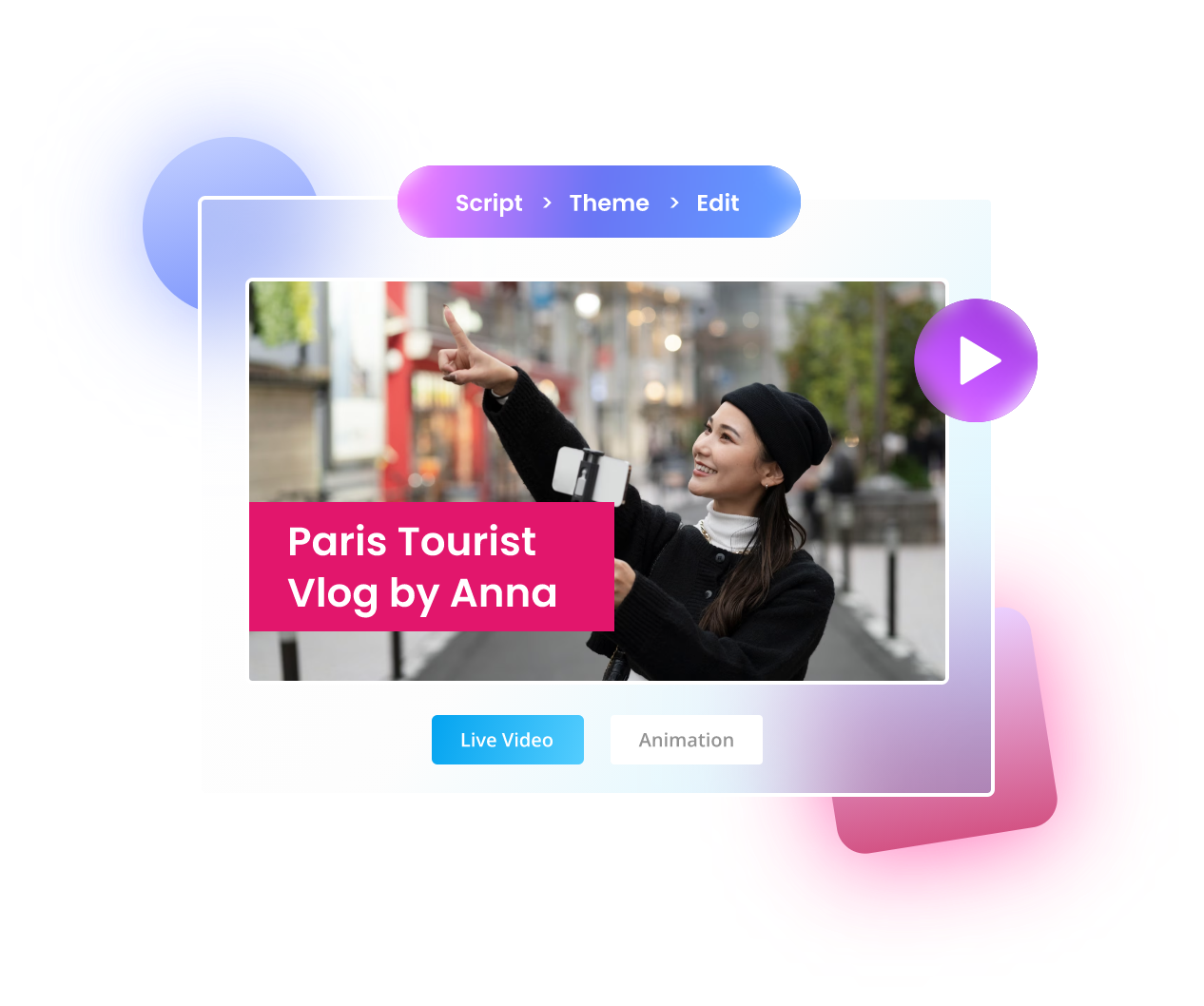 Celebrating +1 Million Dreamers Achieve Success in Video Making Excellence
Don't just take our word for it. Trusted by leading brands across the world

Turn heads with animated visuals! Choose from a range of: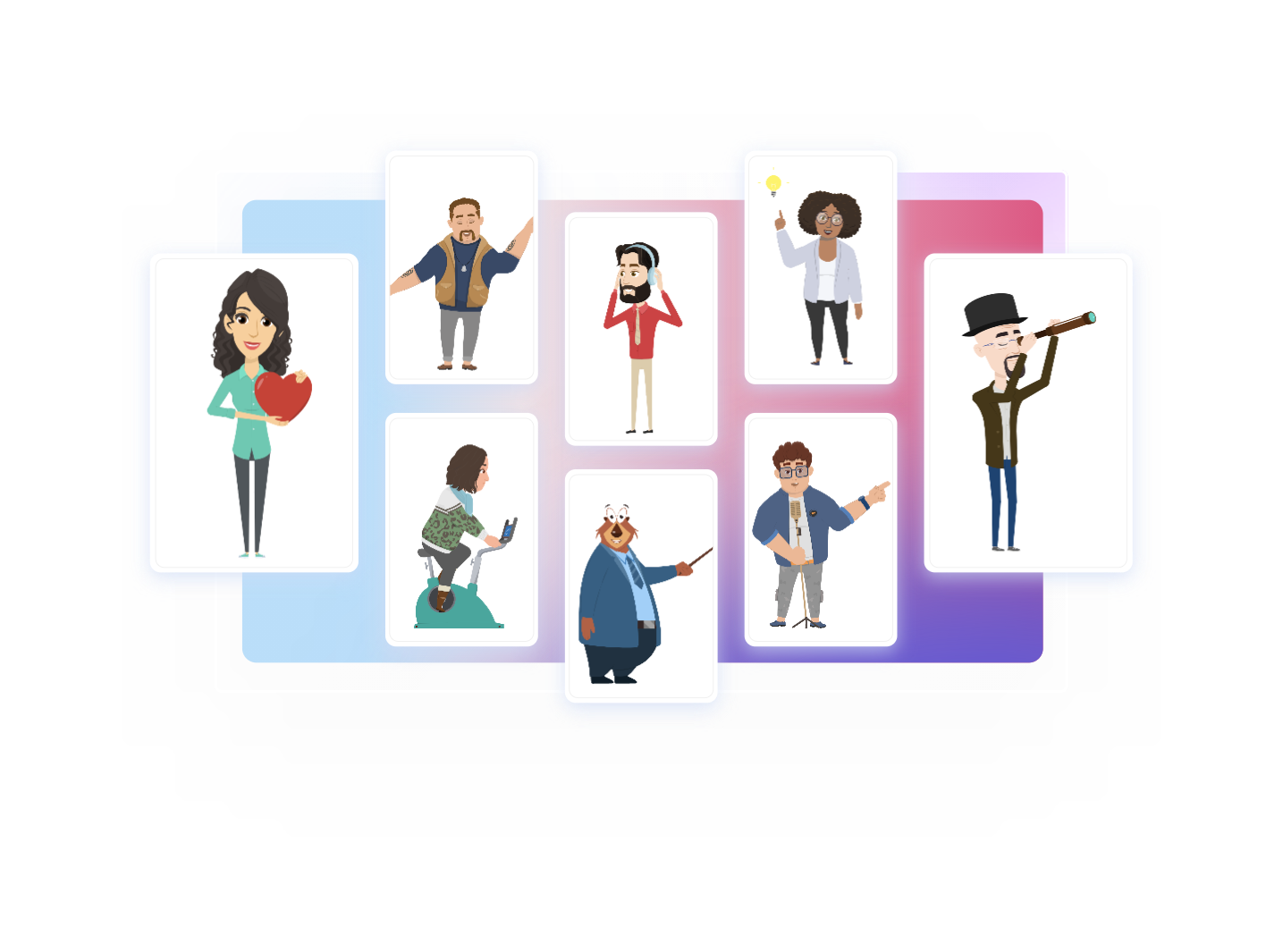 1000+ animated characters, actions and facial expressions
10000+ animated backgrounds
Newscaster template with lip-syncing characters
Extensive range of creative assets and
themes to create slick, impactful videos
Customize on the go with never-before ease and find just the right balance between
personalized content and standardized formats!
Explore amazing features to customize videos and tell YOUR story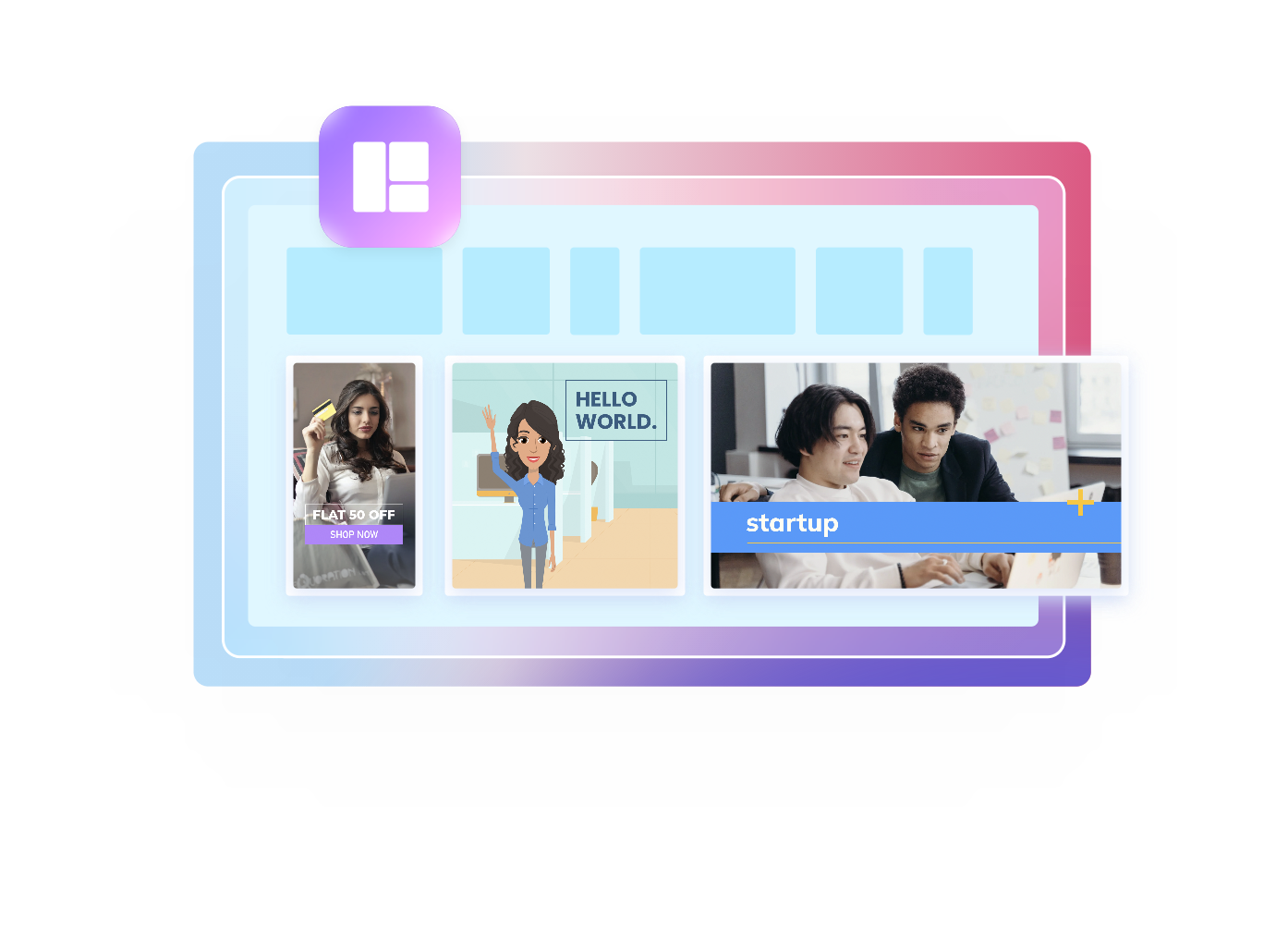 1000+ custom video templates
AI powered auto generated scripts
Rich graphics, videos and music assets
How to make a social media
video in 5 simple steps?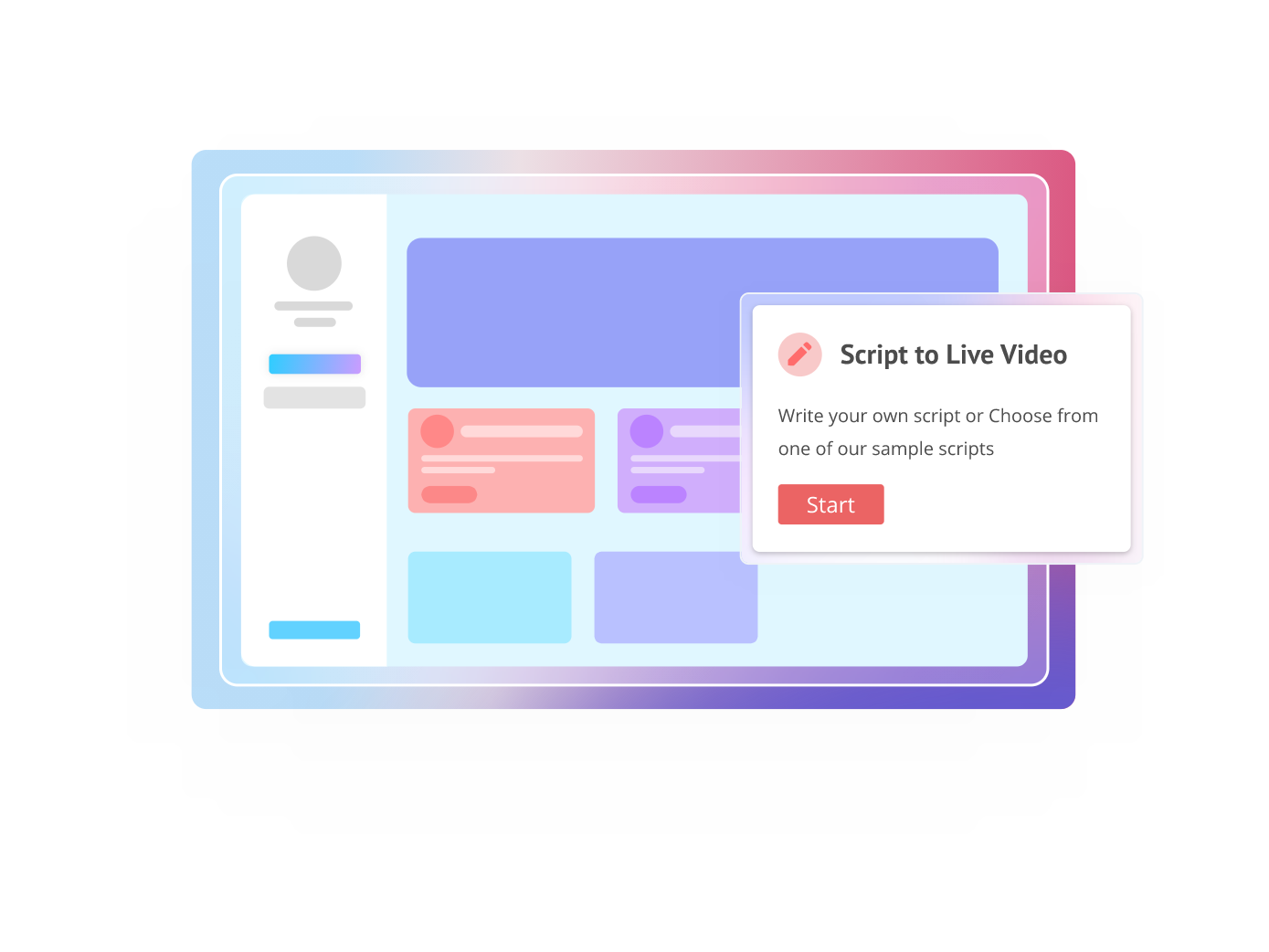 Step 1
Log in to Steve AI and choose the animation/live category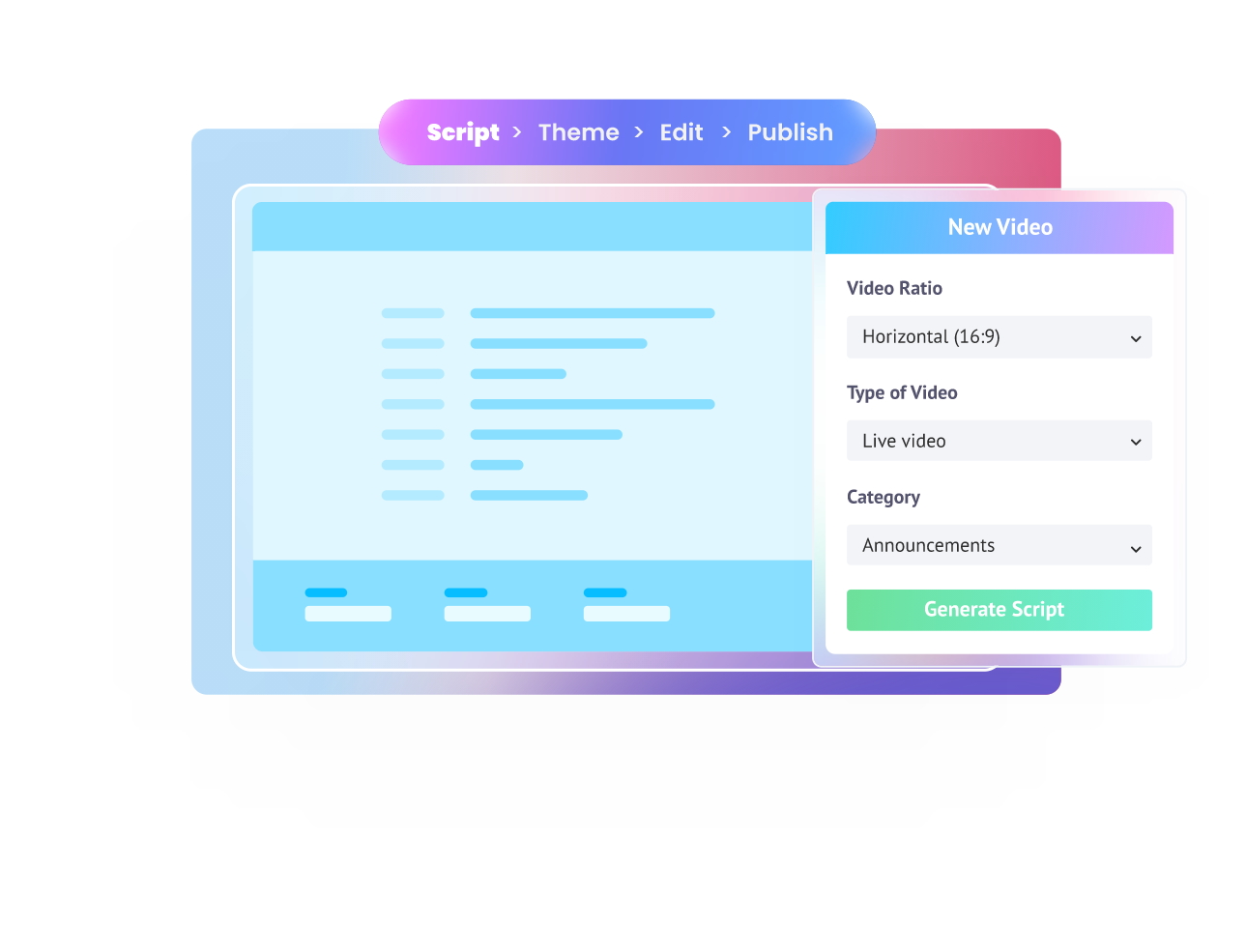 Step 2
Upload your script or choose from our auto generated scripts to tweak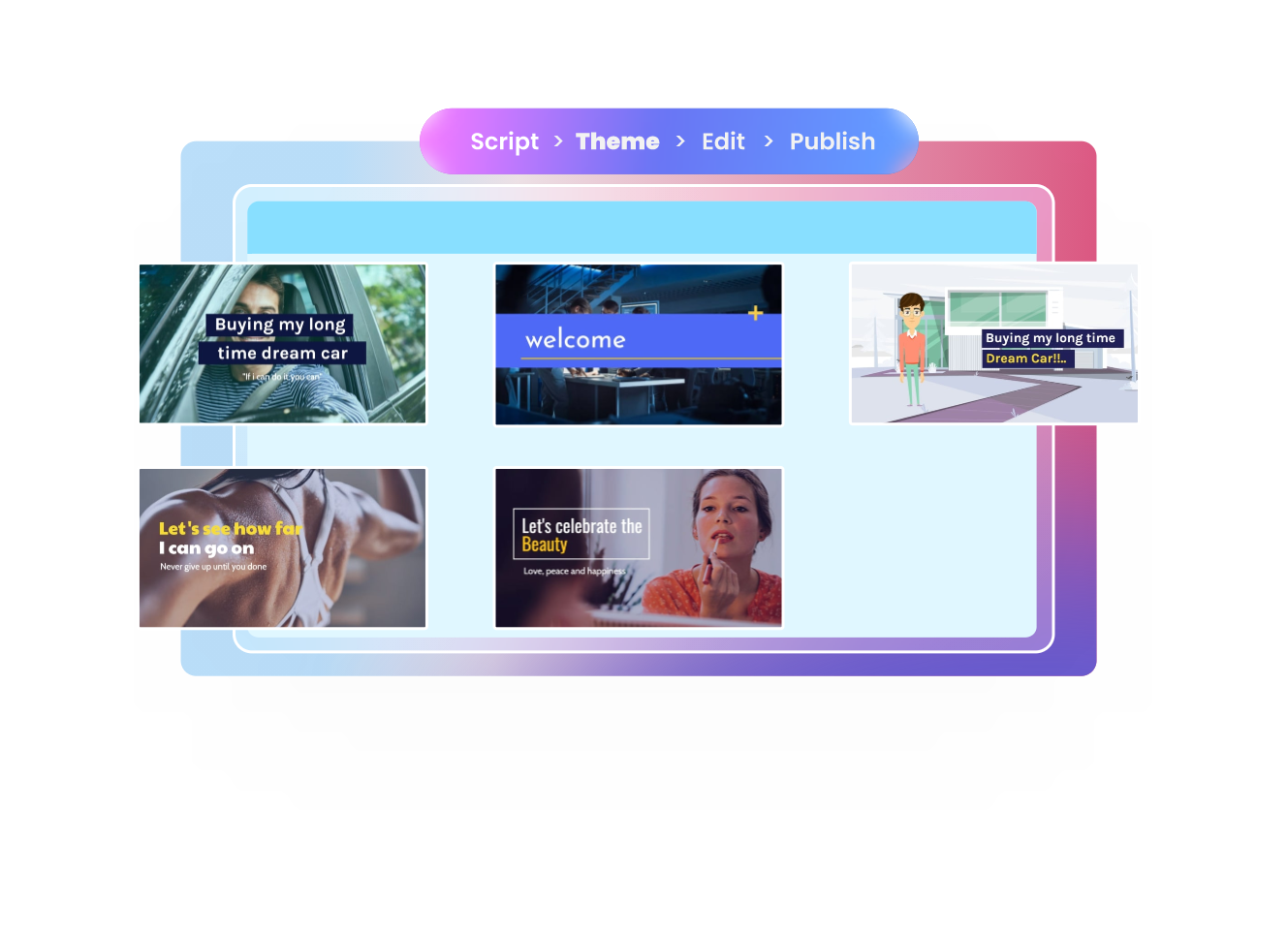 Step 3
Choose a template from our customized library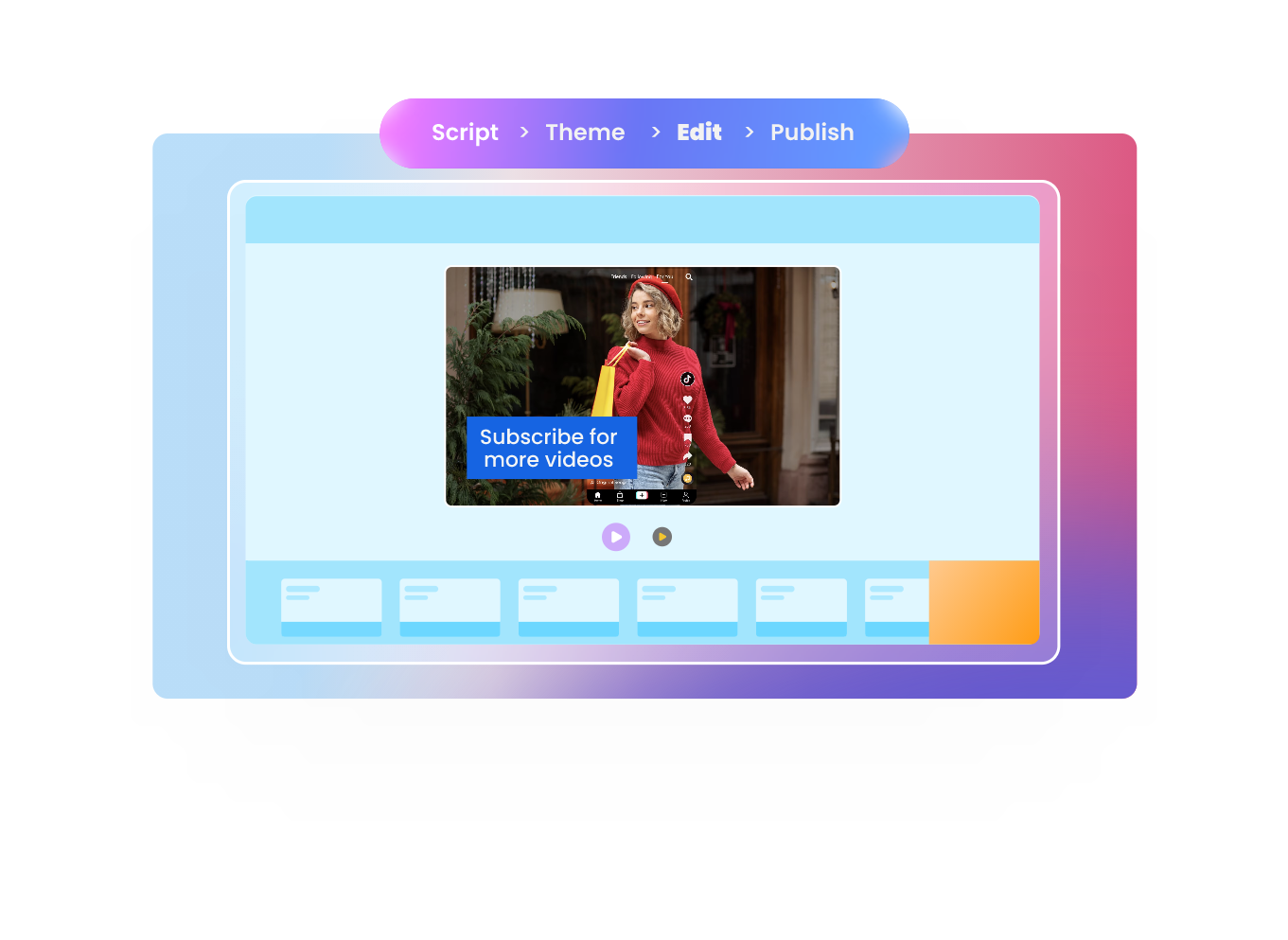 Step 4
Simply edit the video by mere swapping of visuals, animated characters, expressions or actions.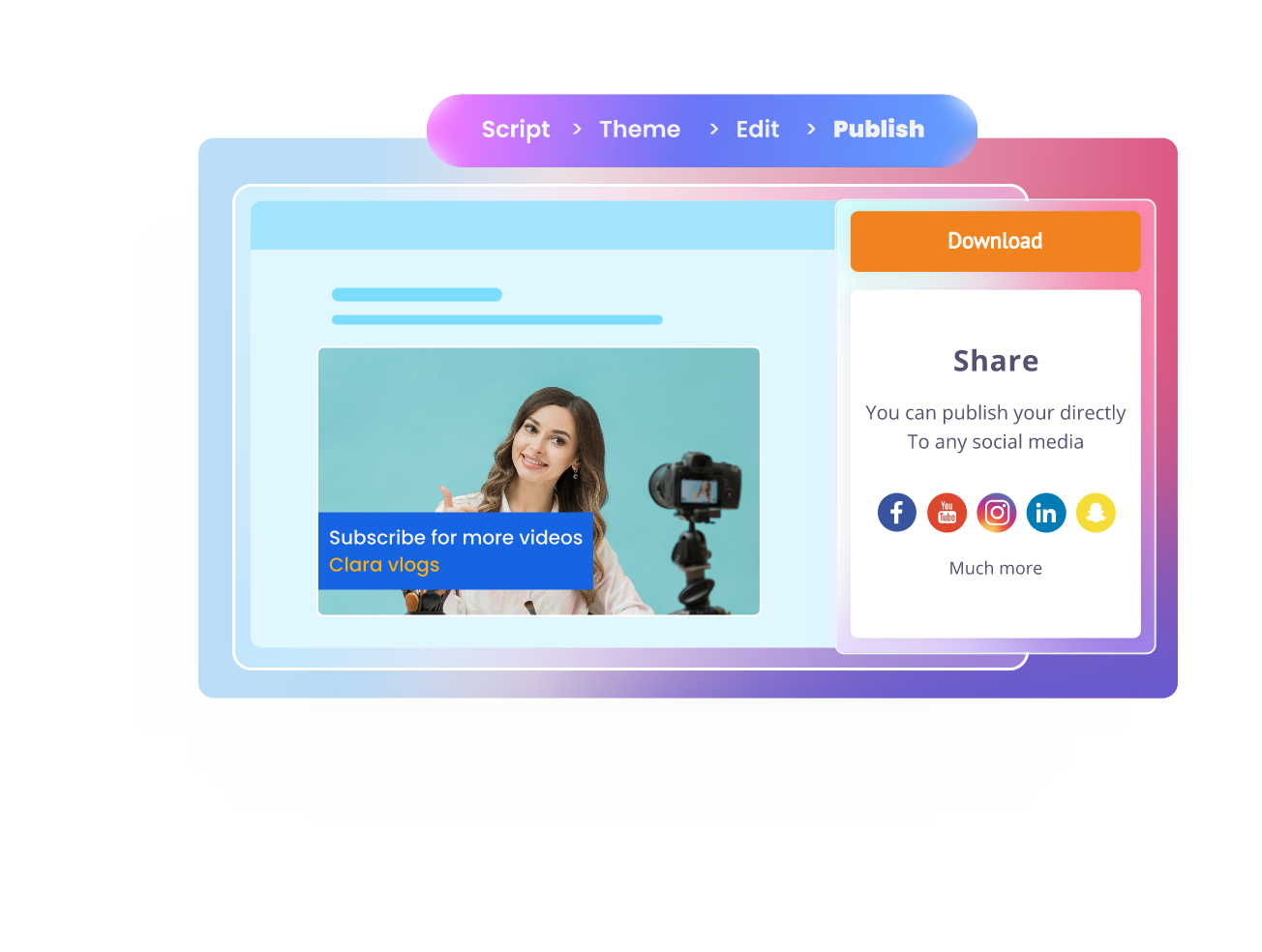 Step 5
Export and share your video
Pro Tips for Creating Engaging
Social Media Videos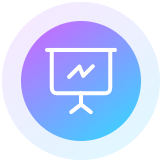 Information tells a story, find that narrative
The best video content tells stories that connect with the viewer. Focus on what part of your content/text are most important to your communication and put the script together.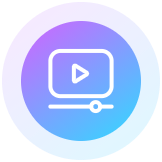 Find the best tools to assist your videomaking
A uniquely perfect set of tools that optimize your videomaking exists! While Steve can be your perfect online social media video maker, find the best tools for scripting and social media scheduling too, to make your videos work for you and not the other way around!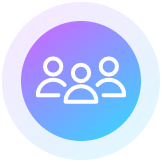 Keep the length suited to audience and platform
While the thumb rule is to keep your videos short so the audience find it easy to focus, take into account the standard video length on the platforms where you want to post your videos and attention spans of your audience.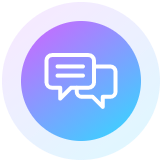 Keep the video focused on a specific topic.
Trying to do too much in a single video often results in a chaotic, confusing, or overwhelming video that quickly loses viewers. Define objectives while planning your content. And, if there is more ground to cover, consider making multiple videos.

Steve AI is just the intelligent video
tool for you if you are: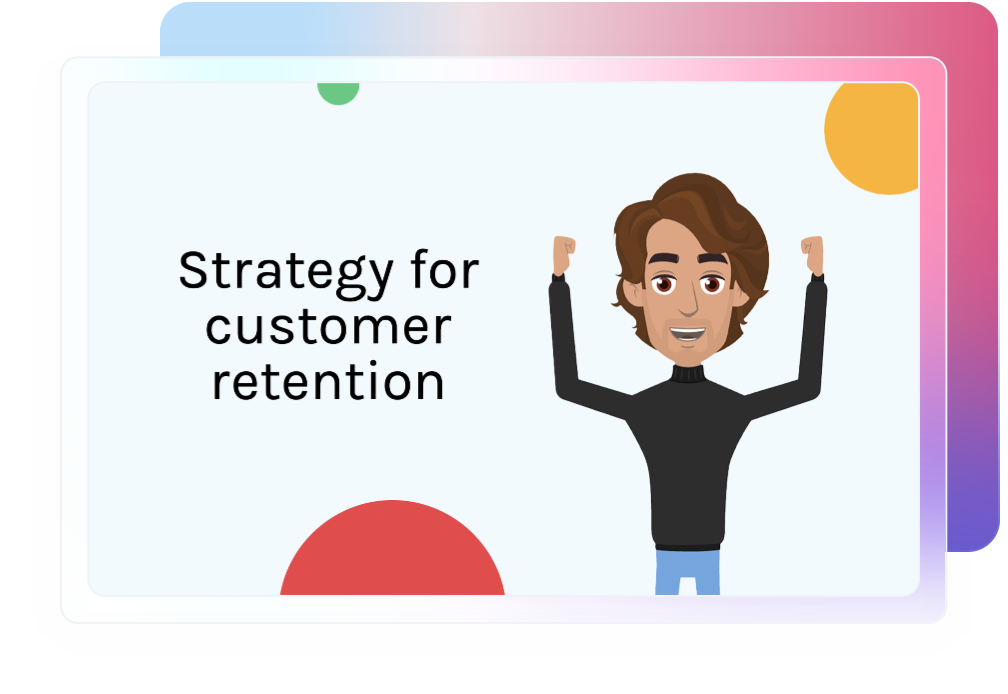 1000+ animated characters, actions and facial expressions
10000+ animated backgrounds
Newscaster template with lip-syncing characters
Frequently Asked Questions
What are some popular social media video templates?
Popular templates include social media reels, story videos, LinkedIn videos, educational videos, explainer videos, event videos, and so on.


how to create animated videos for social media?
Create a login in Steve AI, with your email id, and log in to our dashboard. Select Script to animated video category. Enter script, generate video, edit the visuals as required. Customize your design and download it instantly.


What is the best free social media video maker powered by AI?
Steve is a great AI videomaking tool that every social media video content creator needs! From live action to animated videos, the tool creates stunning videos from script with the AI generating the perfect visuals for every context. With one click customization, it is a complete package. On the whole, you can create free videos for social media with Steve in just a few clicks and no hassle.