How to make Animated Videos that elevate Marketing ROI
Did you know that simply shifting your marketing strategies toward a more video-centered approach can increase your sales anywhere between 20% to a whopping 60%? In fact, studies show that merely including the word "video" in e-mail campaigns can increase the open rates by upto 19%!
Okay yes, we know that video is powerful, we aren't living under a rock, you say?
Well, that's why we are looking one step further to figure out how to build on top of these numbers and really leverage the popularity of videos through great strategy! And, one of the best ways we found is through (drumrollll) ANIMATION!
Why?
Animation has a very strong personality and moulded to your specific brand it can elevate your brand personality as well. Also, it helps your content stand out in a sea of boring stock footage. It also opens up huge potential for varied storytelling and interesting presentations. You can experiment a lot more in terms of tone with animated videos – quirky, funny, satirical, serious, etc.
Almost everything about animation is great…..probably except that it usually makes your pockets cry. This ultimately affects ROI. But, with AI-based tools like Steve, this becomes a complete non-issue and animated content becomes one of the best choices for marketers.
Let us see how to make animated videos by going from script to video in a matter of minutes with Steve AI:
Steps to create Animated Videos for Marketing
Step 1
Login to Steve AI and you will see your dashboard. Here, select the Animation tab and click on the Script to Video option.
Step 2
Zero down on a video concept that world well with your marketing strategy. For example, if you are defining a brand voice, tell a story about your brand values. Write down a short script for the video and enter it into the script section. You can get help from our script library for popular script templates that you can simply edit.
Give a keyword related to the video to help AI understand the context better. Select music, voiceover and image source as required.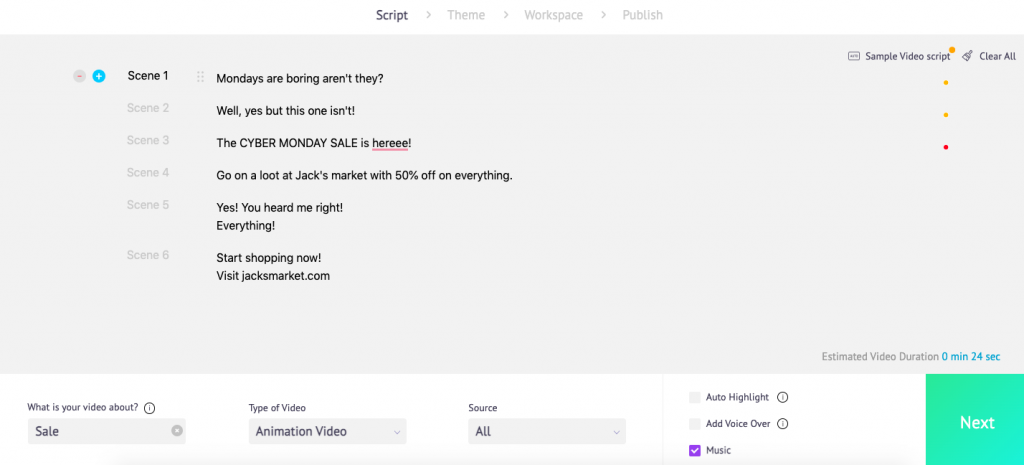 Step 3
Select the video layout template. And in less than 10 seconds, your video draft is ready!
Play the video and swap the visuals in a single click. You can choose to edit the animated character in each scene from the extensive animated character library of inclusive human and animal characters!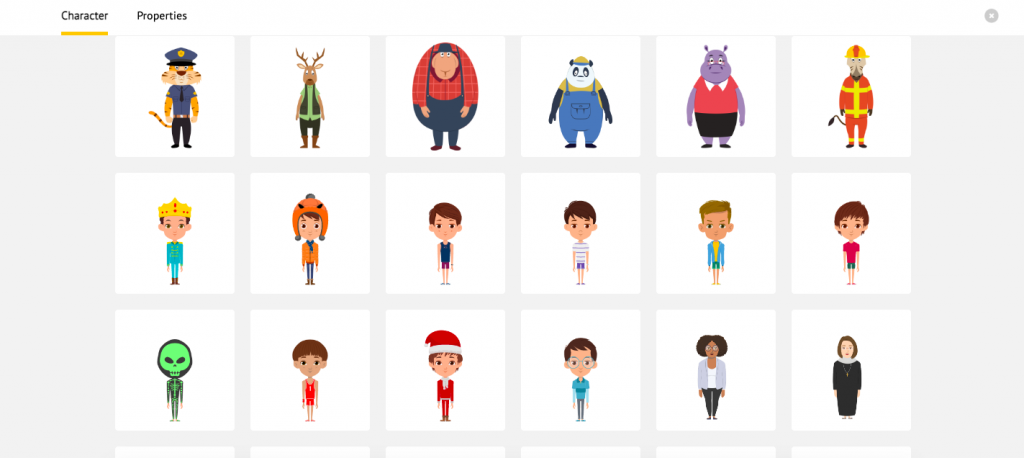 You can also edit the expressions, the actions, the placement of animation, the animated elements, etc in a single click.
Step 4
Once the customization is done, click on Publish and sit back as Steve AI renders the final video for you in a few minutes.
So, go on and create your animated videos and amp up that video marketing game with Steve! What are you waiting for?