Bring content for kids alive with animated videos (for free!)
It is no breaking news that children LOVE animated content. Well, who can blame them after all, right? Good animated content is engaging, entertaining and absolutely adorable. So much so that even the adults can't help but become gleeful children when watching these!
With most animated content, there is always a key communication that is narrated, whether educational or thoughtful. And, the beauty of the format is that we never know when or how the information gets registered in our minds. Somewhere amidst the fun and the entertainment, the communication seamlessly does its job and this is in fact the best kind of communication!
Naturally, for children, animated content is one of the best formats for engagement and education. And this is a verified fact, given that a study way back in 2016 reported that 75% of kids prefer animated content to live action and many more stats point in this direction! So, for content creators whose primary audiences are children, the task at hand is pretty evident.
However, the first concern that comes up when we think of creating animated content is that it is quite resource-heavy. From professionally trained animators to softwares to turn-around time, there is a lot that goes into creating animation from scratch. But then, that is not the only way to create animated content either (yaayy)!
With Steve AI, we have built an animated video maker to automatically convert script to animated video in a matter of minutes! From characters, expressions, and additional creative elements to music, captions and syncing, everything is auto-generated by the AI from the context of your script and you can then customize each scene in a single click to add your own input. The best part? All of this takes around 10 minutes!
Still wondering how this is possible? Let us go through the step-by-step process of creating an animated video for kids on Steve AI with detailed screenshots of the animation steps:
Step 1
Login to Steve AI and you will get to your dashboard. Click on 'Create' to start
Step 2
Next, click on the 'Animation' tab and select the horizontal format (animation works looks best in this format).
You will then get to the Script page where you can either choose from a pre-generated script template (there are over 200!) or you can type in your own script. Select the options that you want to include in the video like music, voice-over, auto-highlight of text, etc and enter the keyword for the AI to understand the context of the video.
We have selected a script template and then tweaked it a bit for a video explaining dental hygiene to kids.
Step 3
In the next screen, choose the video template that you like and watch the AI create an amazing first draft of your animated video from your script!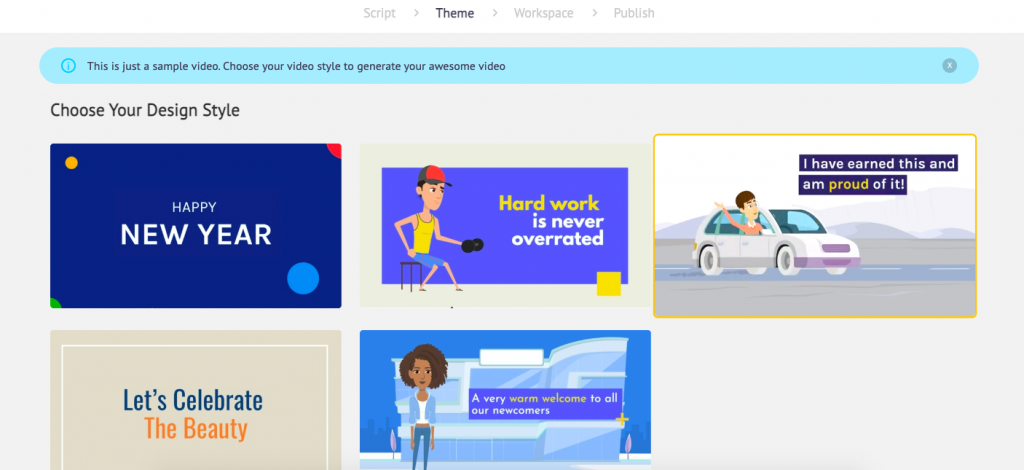 You now have a split up of each scene that you can review and customize!
In a single click, you can change the character.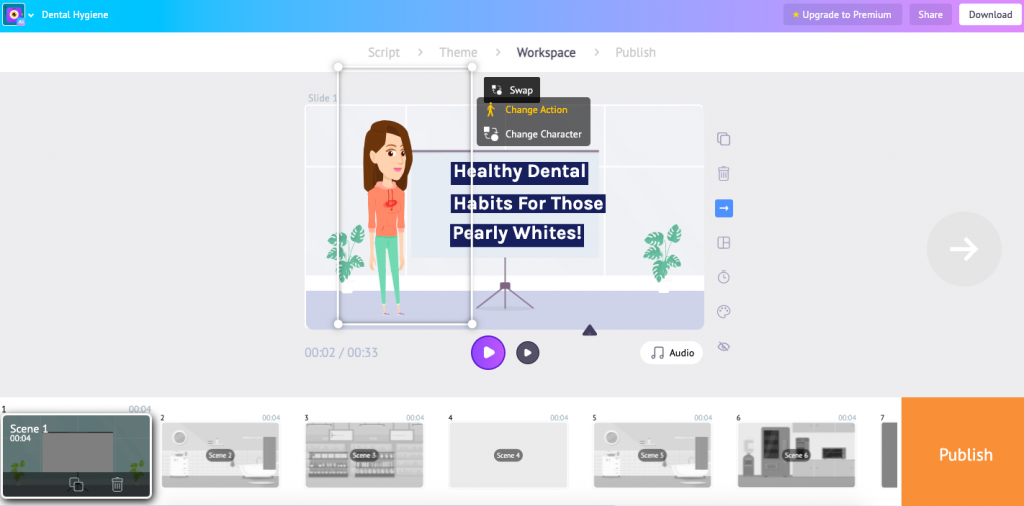 And, choose from a range of diverse human and animal characters.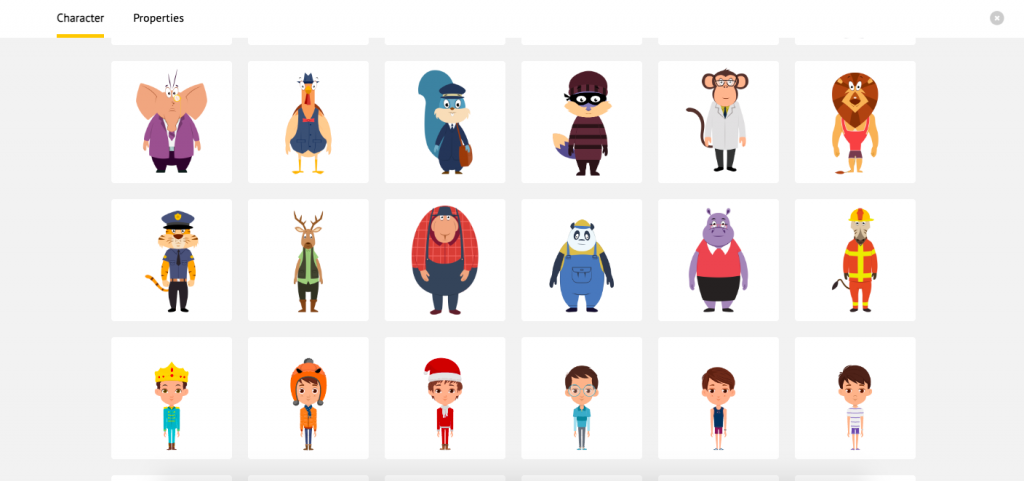 You can change the actions of the character.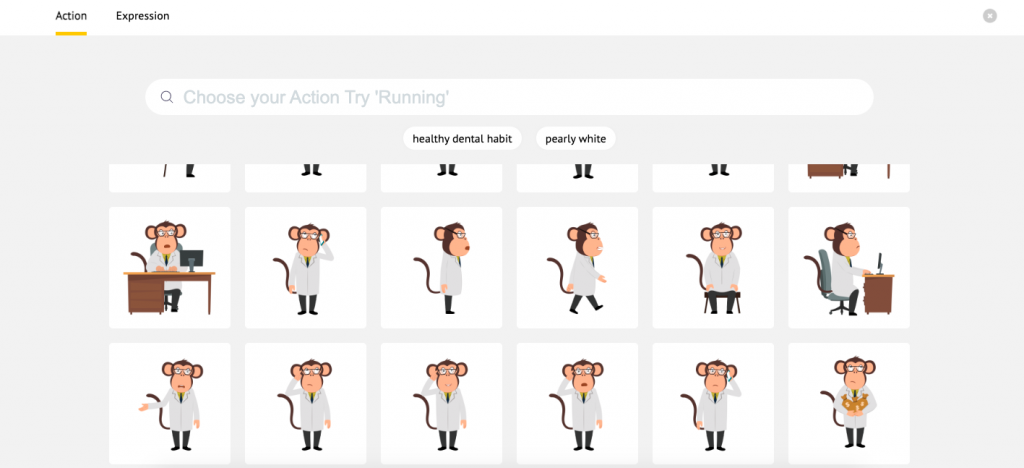 You can change expressions.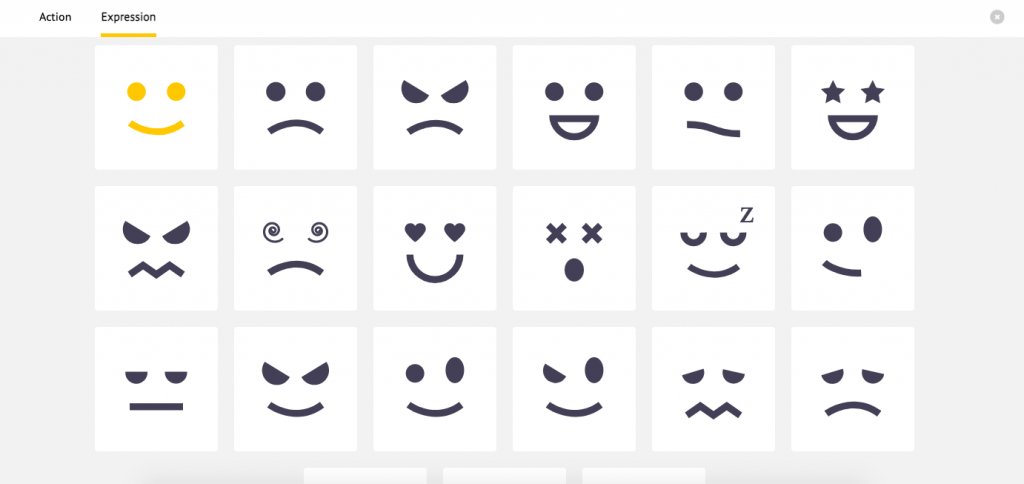 You can add other animated images too!
And you can fine-tune your animated video as per your preferences and requirements in just a few minutes.
Step 4
Click on 'Publish' when done with the customization and your animated video is ready!
Steve AI renders and produces the final animated video for you to simply download and share!
Wasn't that great? Of course, complex animations call for professionals but with Steve AI, you can tell a great story, convey information in the most engaging way and keep your audience hooked with great animated content with zero training as well! Try it out right away and start creating great content, folks.