Summarise a Blog Post in under 2 mins with AI
Blogs are great examples of digital content formats that have really stood the test of time and still command a consistent audience following in the ever-changing world of online content. They are great for conveying information, educating users, starting conversations about a specific topic or even to simply rant. Since blogs are text-based primarily, they are filled with valuable, well-researched content minus all the frills. They are pure value.
However, with many digital platforms now becoming more and more video-centric, it is also becoming important for blogs to be promoted, repurposed or redesigned into video or visual formats too. And, that is where AI plays a great role!
With Steve, you have an amazing AI tool that reads your blogs, summarizes the content and makes it readily available to be turned into a video format in minutes! You can use this tool to create either supporting content for your blogs on social media or even parallel content that reaches a wider, more diverse audience in the form of videos.
So, how does this work? Let us show you the simple steps to summarize a blog and convert it into video with Steve:
Steps to create a Blog to Video
Step 1
Log into Steve with your e-mail and you will see your dashboard. Choose the 'Live' or 'Animation' tab as per which format of video you would like. Simply paste the blog link into the Blog to Video text box and hit on Proceed.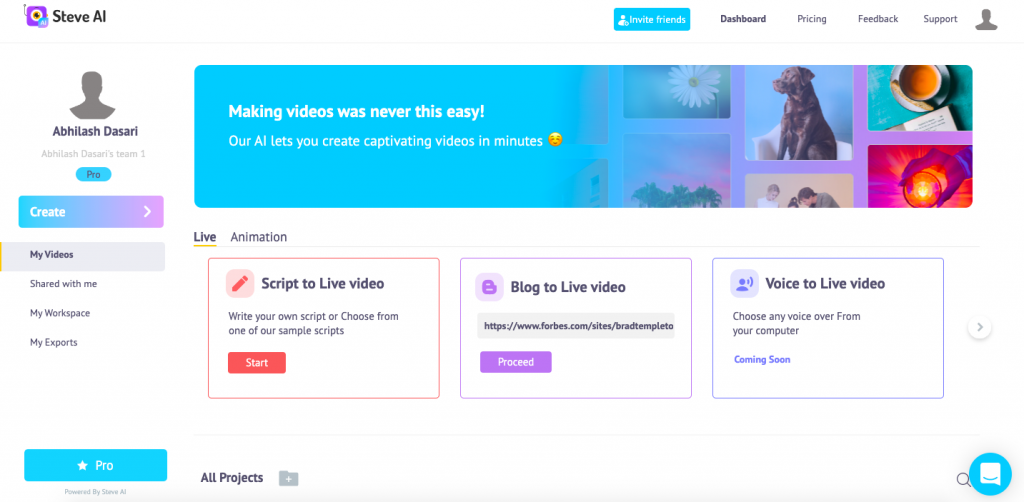 Step 2
Instantly, the AI processes the text in the blog and summarizes it. This summary comes in three variations of Small, Medium and Large which you can choose as per the required length of the video. You can also un-select any sentences selected by AI for the summary and select other sentences.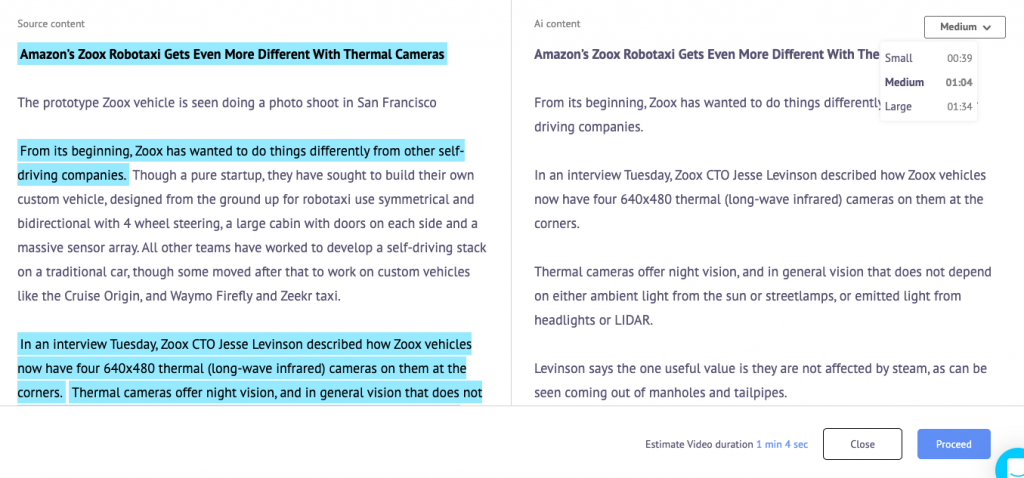 Once you are good to go with the summary, click on Proceed.
Step 3
The script for your video is now automatically generated and divided into scenes. You can take a look at the same and edit where required.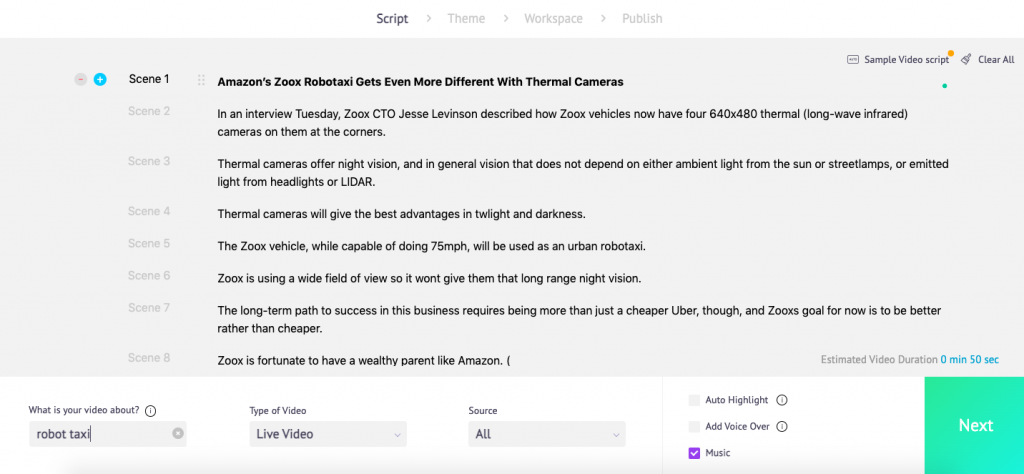 Also, mention the keyword in the text box to ensure that the AI understands the context for your video better and selects the perfect visuals. You can check the boxes for music, voice-over, etc and click on Next to go forward.
Step 4
Select the video layout from the template options displayed and voila! Steve now creates your video that you can review scene by scene!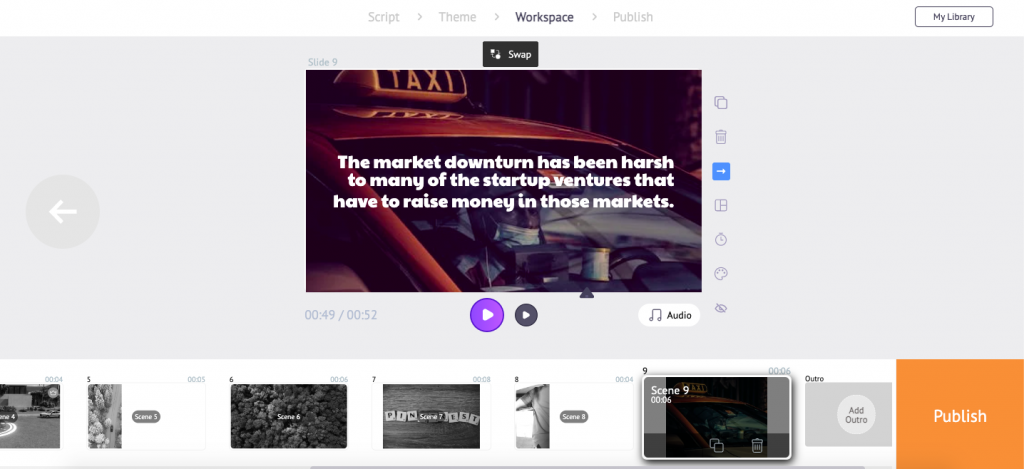 You can 'Swap' to customize the visuals in any of the scenes. You can also change the music, text placement, voice in the voice-over, etc in a single click. Play the video to review and hit on Publish.
Your video is now ready to download!