How to Create a Corporate Communications Video in Minutes with AI
Corporate communications are a big part of overall marketing and positioning strategy for organizations. It also plays an important role in ensuring communication between various stakeholders happens seamlessly.
While traditionally the term 'corporate communication' conjures up images of long pdfs, endless documents, e-mail newsletters and basically text-heavy content, the ease of consumption and higher engagement have made video a better option for corporate communications today.
In fact, videos are so accessible and suitable for most stakeholders that we have now leapt past the stage where videos are a new format to explore. We are now at a place where corporate communication videos are the norm. There are many stats that feed into this, one of the prominent ones being Forrester Research showing that 75% of employees are more likely to watch a video rather than read text in a corporate setting.
Starting from L&d for employees and users to social media ads, videos are extremely effective for varied forms of corporate communications. But, how does one go about creating these videos? Do organizations have to invest heavily in video-making? Well, not necessarily, thanks to the likes of Steve!
As the perfect AI video making assistant, Steve can augment or even completely take over video creation for corporate communications. Especially when there is text-based content already available that has to be converted into highly engaging video content, Steve is the best tool to have by your side!
WIth Steve, you can go from text to video in a matter of minutes. Let us see how to create a corporate communications video with an example.
In just 4 easy steps, here's how you can convert internal training content into videos that engage the audience:
Steps to Create Video for Corporate Communications
Step 1
Collate text of training content, document it for easy access and planning of videos. Divide the text into modules for the video.
Step2
Now, login on Steve.AI with e-mail id and choose Script to Animation video or Script to Live video as per your preference.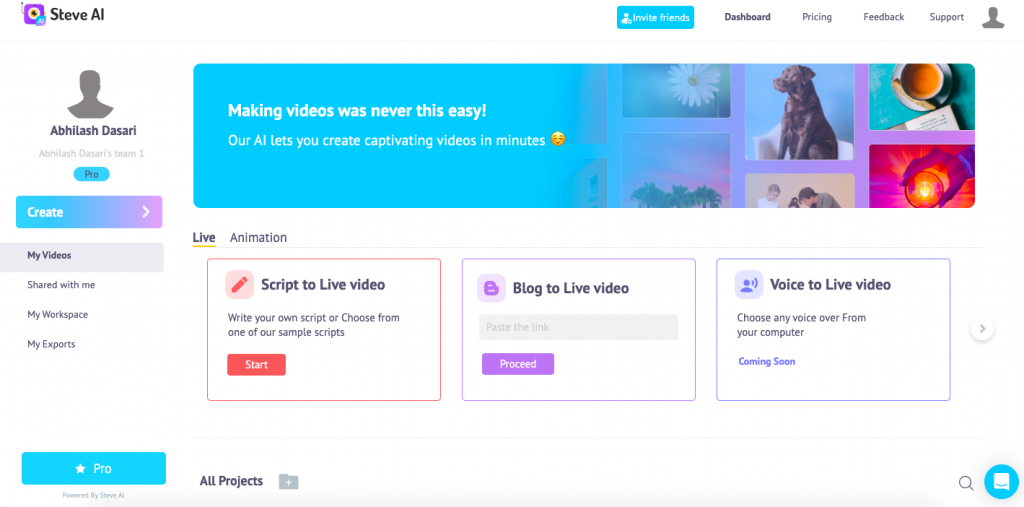 For this example, let us choose Script to Live video
Step 3
Copy-paste the text for module 1 of the training content into the script section that now appears.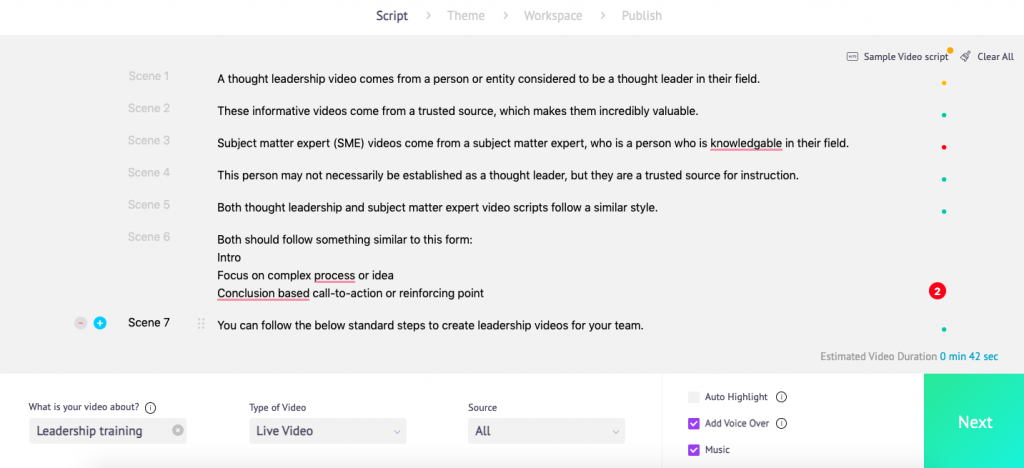 Select the options that you need on the script section, including voice-over, auto-highlighting of words in each scene, source to choose your visuals from, etc. Add the most relevant keyword about the video in the keyword section to help the AI understand the context of the video better and choose the perfect visuals for you.
Step 4
Select the video template in the next step and the first draft of your video is now ready!
On your Workspace, you can review each scene and make edits intuitively.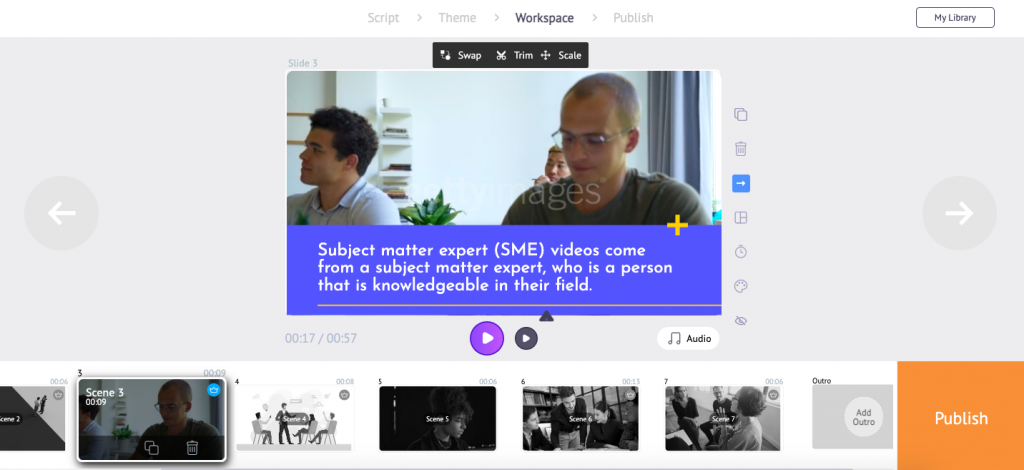 In one-click you can swap visuals and search through millions of video and image assets.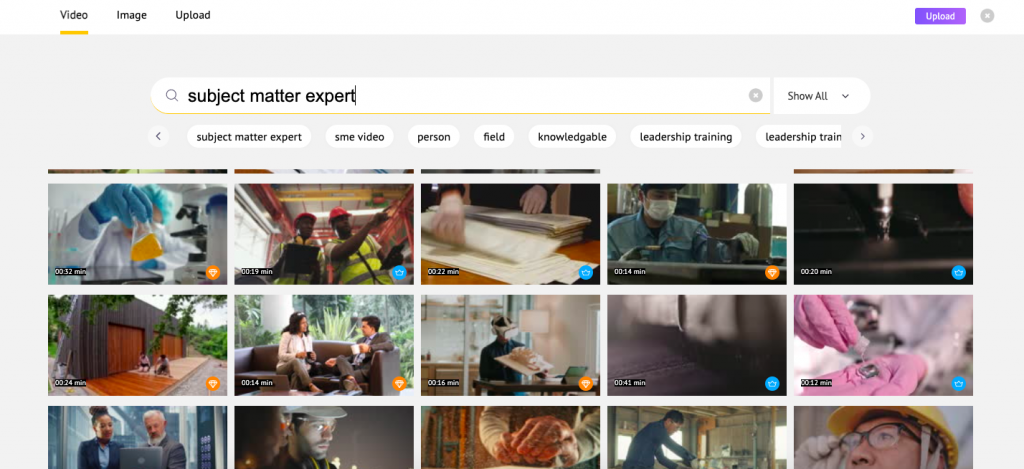 You can also change the music, the voice-over and the text on each scene among other customization options like changing the layout of each scene, trimming it, etc.
Step 5
Once the video looks good to you after the minor edits, you click Publish and your videomaking process is done!
You can download the video and share it on platforms of your choice. You can select the video quality at the time of download to get the perfect quality output that you desire.