How to create animated explainer videos for SaaS product with AI
With more and more of our lives getting digitalized and evolving with tech, today, SaaS products are a big part of our everyday eco-sysytem. From grammar tools for professionals, task management tools for teams to just about anything that you want to do online, there is likely a SaaS product that either directly helps you do it or enables you to do it in some way.
Although there are varied products in the SaaS category, one common factor remains that videos are one of the most effective ways to market them. This is particularly true for learning and explainer videos.
Stats say that over 85% of consumers want to see a video when they come to a landing page. 36% of the audience say that they want more explainer-style content to learn about various products including SaaS products.
So today, let us see how to create the perfect explainer video for SaaS products that works amazingly well for your audience in a matter of minutes with Steve! Only, it is not just any other regular stock footage video, we are talking about instantly engaging animated videos!
Steps to create animated explainer videos for SaaS product with Steve AI
Let's dive in:
Step 1
Login to Steve with your e-mail id. Select the animation tab on your dashboard and click on the Script to Animated Video button.
Step 2
You will come to the script page where you can either enter your own script or select from a pre-generated list of popular explainer script templates and tweak as per your product features.
We have entered a new script for this example.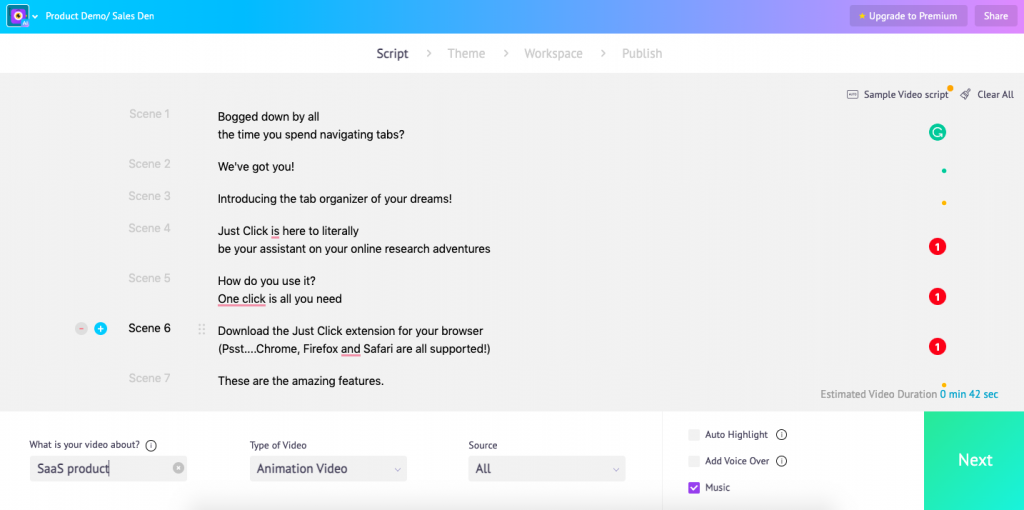 You can now select the source for the visuals, add music and voiceover if required, and most importantly enter a keyword for the AI to understand the context of the video.
This completes the script and media section.
Click Next and choose a template for the video.
Step 3
On your workspace, you can now see that your animated explainer video is ready!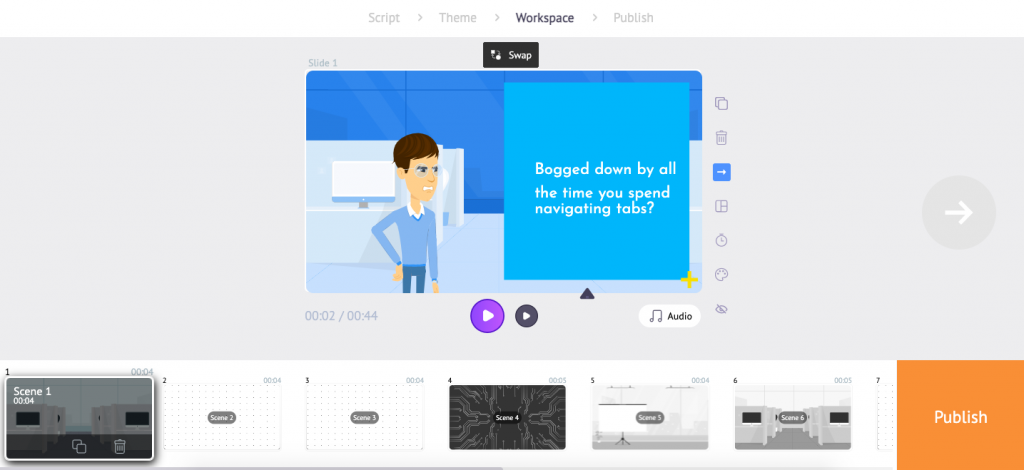 Review the scenes and make any edits as needed.
You can swap characters, expressions or actions.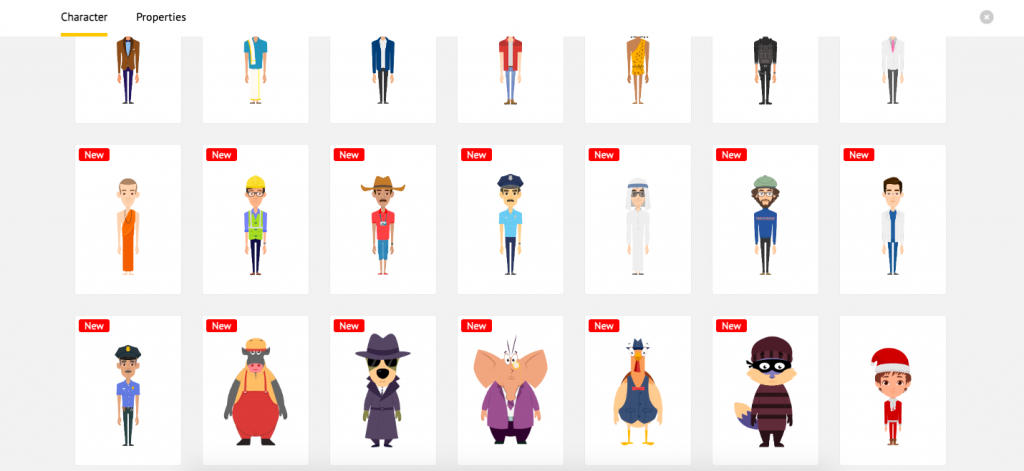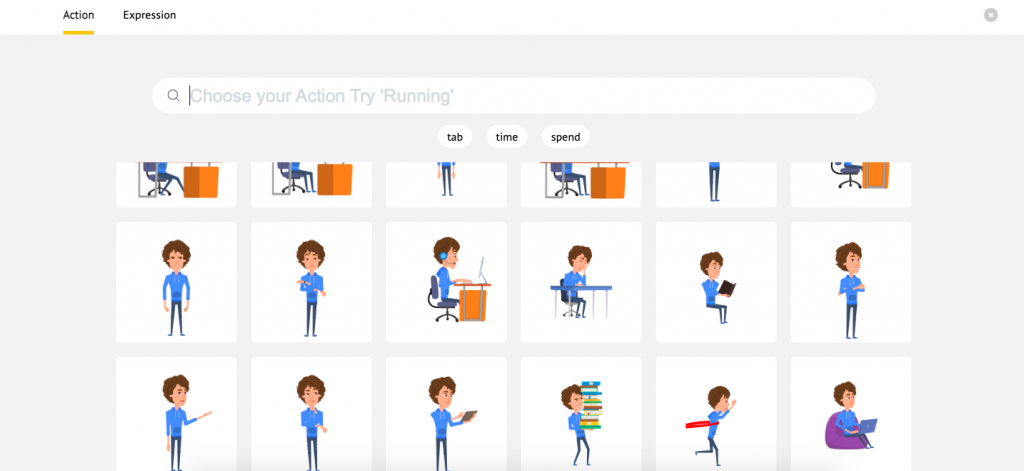 And, you can also add or delete scenes, edit the text layout on the scene, increase/decrease scene length and much more on the edit options that are provided.
Step 4
Preview the final video, hit Publish and your video is ready!
Download the video in various qualities of exports and share it on your preferred channels!
That was 4 simple steps to create an amazing animated explainer video. It is no wonder that Steve is not just a tool but is called an AI video making assistant for you.
Try it out and let us know how it has helped you elevate the video strategy for your SaaS product.