How to Create an Animated Invitation Video using AI Video Maker
Have you ever wondered why the invites for every single event look…..not so different from one another? The themes change sometimes, the dates and names definitely change, but how long has it been since you saw an invitation that really stood out and caught your attention?
As much as crafting unforgettable events is an art, so is creating stunning invitations. If you are on that quest, here is a brilliant plan for you – Animated Invitations!
And no, you do not have to learn animation for months, become an expert and then create your invitations because our AI learnt it for you! With Steve, you can create amazing animated invitations by just entering in your text and letting AI take care of everything else….literally!
Let's look at how you can create an animated invitation video with Steve in 4 simple steps:
Steps to create an animated invitation video
Step 1
Login to Steve with your e-mail id. On the text to animation tab on your dashboard, click on Start.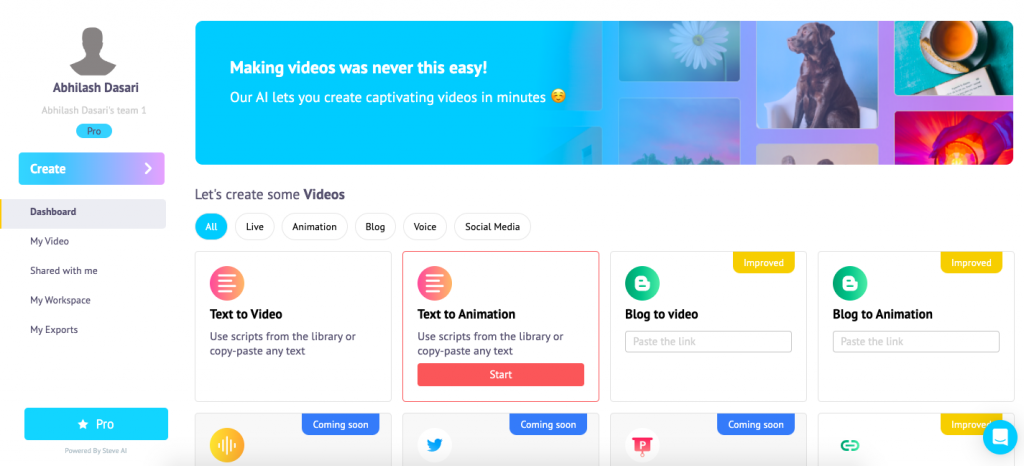 Step 2
You will come to the script page where you can either enter your own script or select from a pre-generated list of popular script templates that include multiple popular invitation templates.
We have selected a pre-generated script for this example.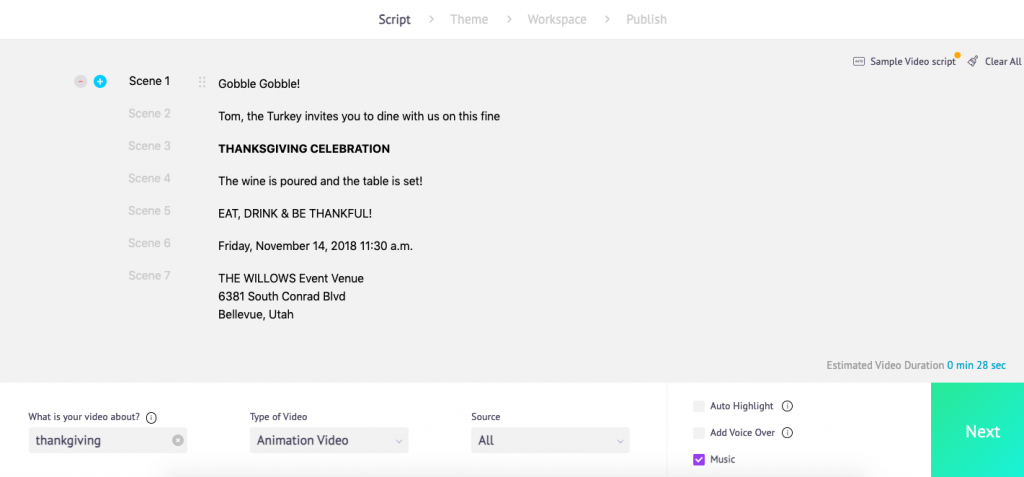 Once script is ready and entered, add music and voiceover, and any other media additions required and most importantly enter a keyword for the AI to understand the context of the video.
Click Next and choose a template for the video. For this example, we are chose a colourful, fun template.
Step 3
On your workspace, you can review the scenes and make any edits as needed.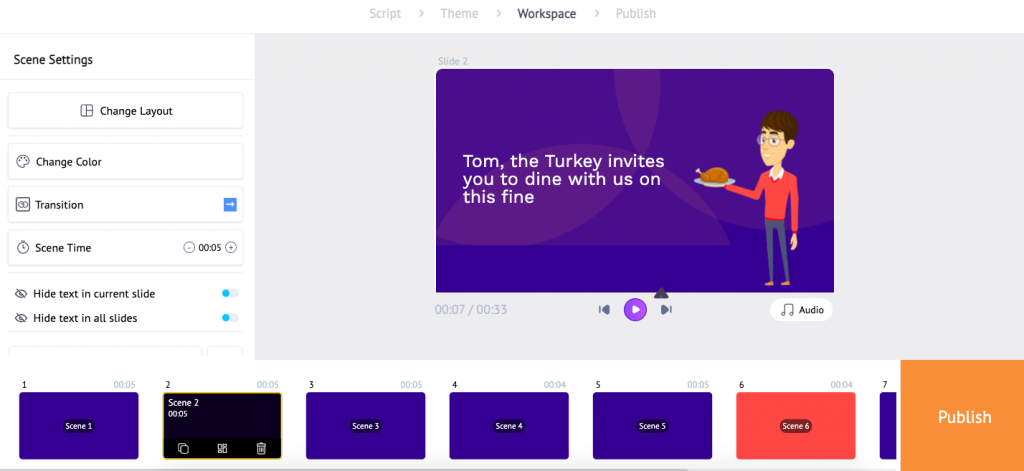 You can swap characters.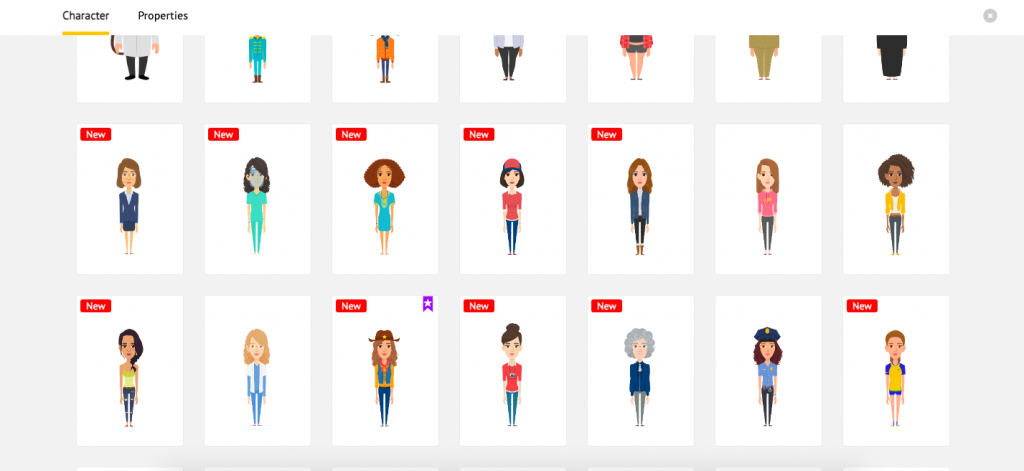 You can swap actions/expressions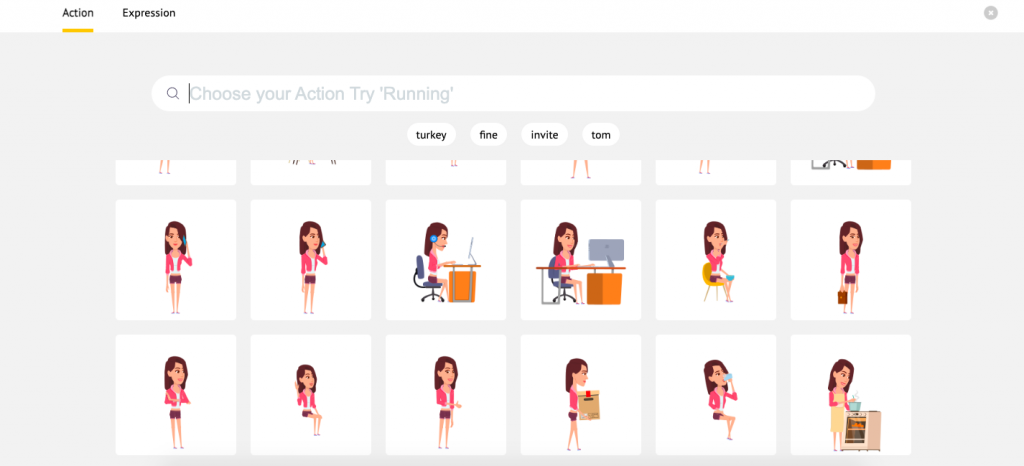 Pro tip: Use our diverse animal characters, kid characters or older-aged characters as required to give that additional element of relatability to the invitees of your specific event.
You can also edit other aspects of the video such as scene length, colours, text placement, etc in one click.
Step 4
Preview the final video, hit Publish and your video is ready!
Download it and share it on the required channels and your video invites are ready to get the world to notice!
Ready to try it out? Let's go!