How to go from Blog to Video for Social Media in under 5 mins!
Did you know that the very first blog, as we know it, was published in 1994 and it wasn't even officially named as a "blog" then? Blogs indeed have a very interesting history!
Looking back from today's age of social media, many people have speculated if blogs actually paved the way for social media and public-contributed content to grow as big as it is right now. In fact, while many social media sites and structures have evolved, blogging still remains a solid content sharing channel even to this day. There are a large number of readers who religiously follow blogs and lap up content for learning and entertainment. However, with diverse types of visual content, especially videos, becoming more and more popular, reaching the right audience for your content with just blogs becomes an inefficient strategy. 
A whopping 92% of internet users consume predominantly video content and that makes it one of the most important channels to engage your audience and make an impact.
But then, if blog-centric content is your strength and video production is expensive to outsource, or if you already have a repository of great blogs and you are wondering if you should start creating videos from scratch, well fret not! There is an incredible way to go from blog to video in minutes! Steve AI converts blogs into slick, bite-sized videos in a single click and it might just be the perfect tool for you.
By using the same content in blogs as well as videos, you will be able to be accessible to a wider range of people and at practically no cost or effort as Steve AI is free to use and does the job in just a few clicks!
How?
How to convert a Blog into Video on Steve AI
Let us see how to convert a blog into video on Steve AI:
Step 1
Login to Steve AI and you will see your dashboard. Here, select the Live/Animation tab and paste the blog link in the Blog to Video section.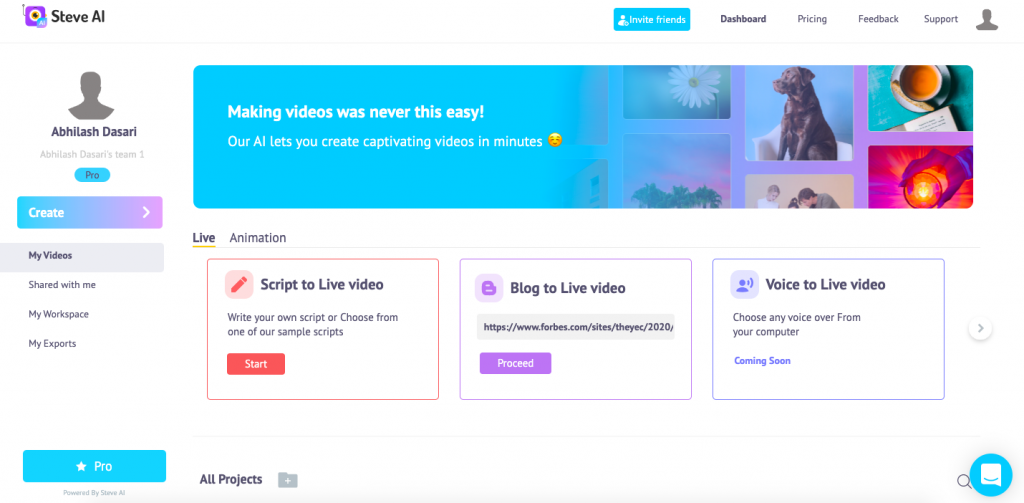 The AI will quickly show you a summary of the blog content. You can de-select or select parts of the blog before you click on Proceed.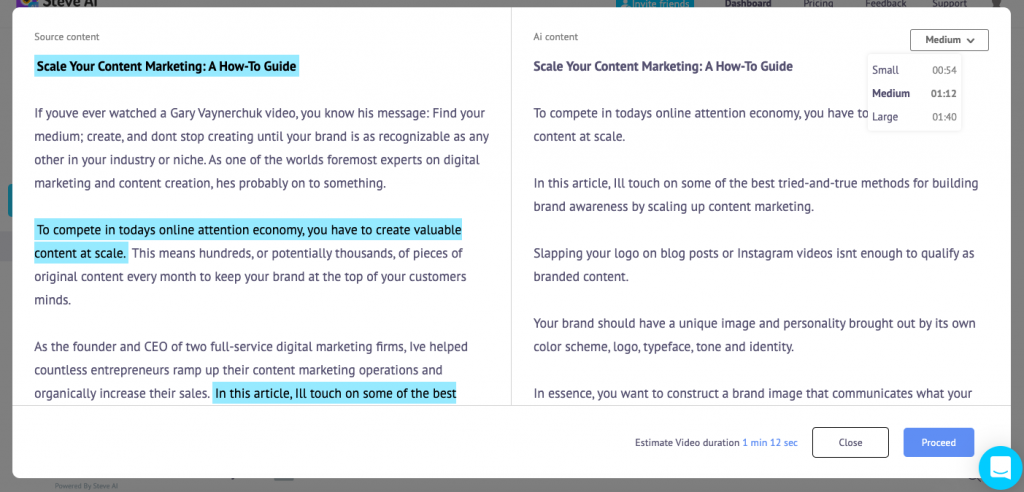 Step 2
You can now see the script section of the video, divided into scenes by the AI. Edit the script as required, enter the keyword for the AI to understand the context of the video better, select options such as music, voice-over, etc on the same screen and click on Next.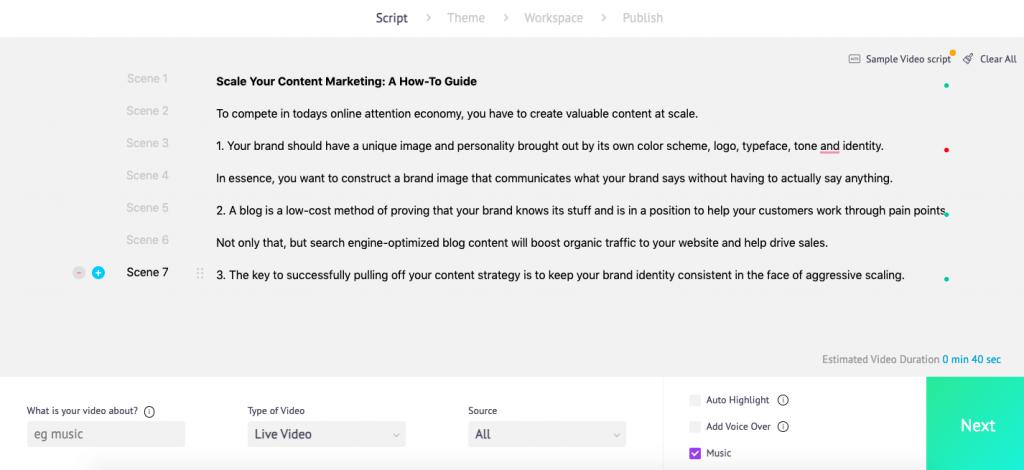 Step 3
Select the video layout template. And in less than 10 seconds, your video draft is ready!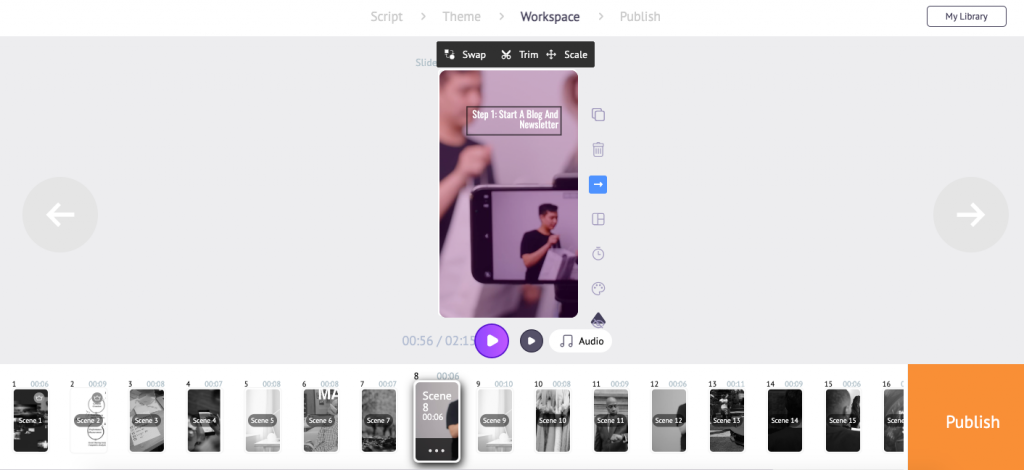 Play the video and swap the visuals in a single click wherever required. You can choose from hundreds of options!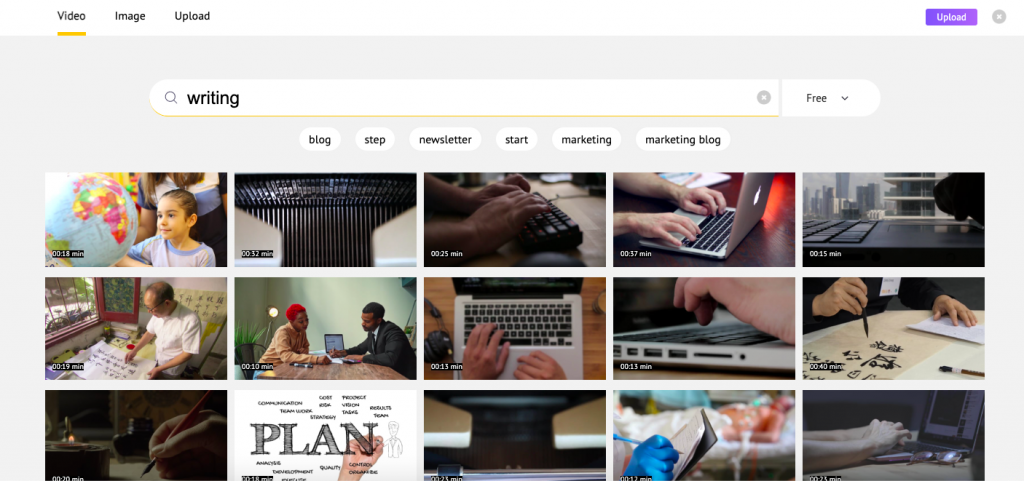 Pro tip: Add your personal or professional brand logo in the final scene by uploading it into the video.
Step 4
Once the customization is done, click on Publish and sit back as Steve AI renders the final video for you in a few minutes!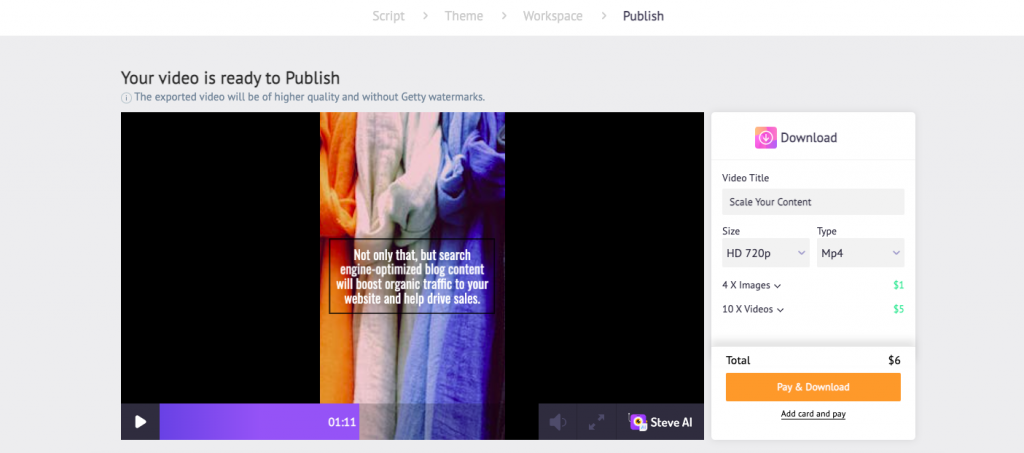 And, that's how your informative blog becomes a bite-sized video in just a few clicks! Have you tried this for your blogs yet?