How to make an Animated Video showing product features using AI
Product videos are one of the most popular types of video content on the internet. In fact, a survey of internet users has shown that a whopping 96% of the people watch videos to learn more about products and services. This is also one of the main ways that the audiences decide whether to purchase a product/service or not.
For businesses, making an impactful, engaging product video and catching the attention of potential users is a great way to market their offerings and create awareness. However, there are thousands of product videos made every day, how would your content stand out to the audiences? Well, there are many ways to do that but one amazing option is to make an animated video!
Animation makes for scroll-stopping content and really speaks to the viewer through the distinct visuals and colours. But, does the ROI of product videos justify the costs and time taken to create animations from scratch? The answer to that is definitely not simple because of how expensive animation is. But with AI, the answer gets much simpler and much closer to a yes!
Steve leverages AI to convert your video script into animated video content in a few minutes at a fraction of the conventional animation cost and let's you customize in a single click too!
Let us take a detailed look at how to go from script to stunning animated video using Steve in a few simple steps:
Steps to go from script to animated video
Step 1
Login to Steve with your e-mail id and select the 'Animation' tab.
Click on the Start button in the Script to Animation Video section to get started!
Step 2
On the script page, enter a slick script for your video that focuses on listing out your product's best features and use cases.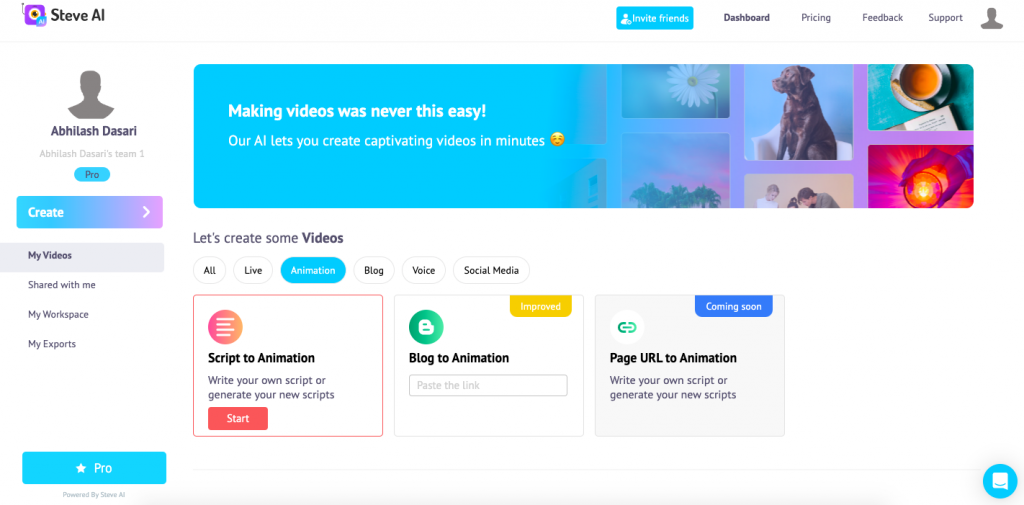 Once you enter the script, give the keyword for the AI to understand the larger context, choose the other options such as music, voice-over, etc as needed.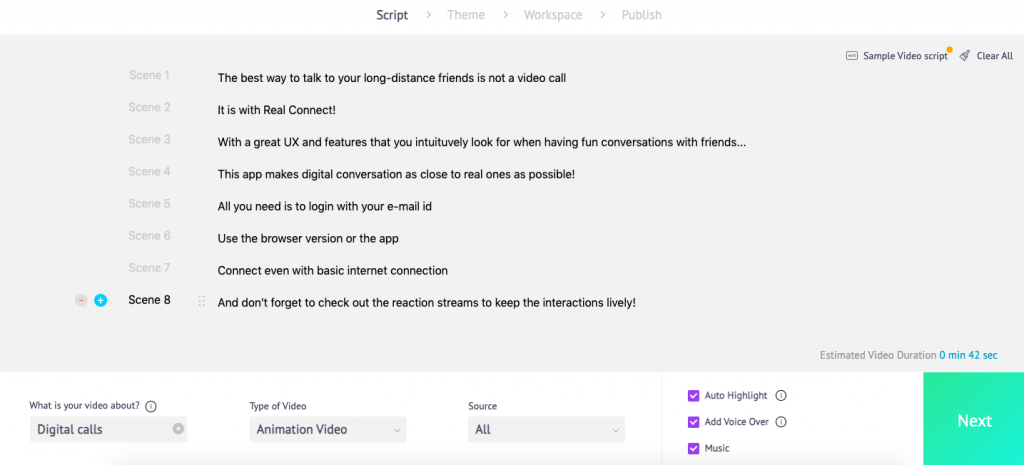 Step 3
Select the video layout template and the first draft of your video is now ready!
You can go through the video scene by scene to review. You can customize the animated characters, expressions and actions from a media library with over 1000 assets!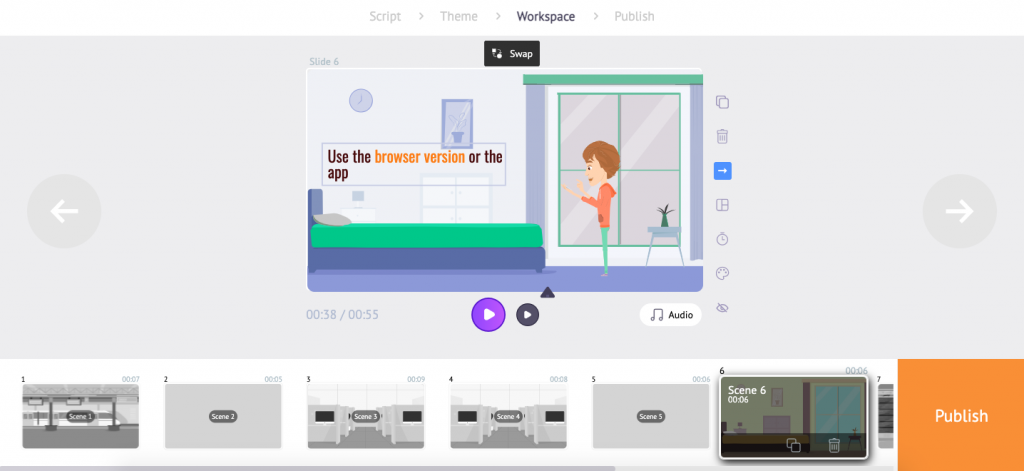 There are diverse human and animal characters to choose from.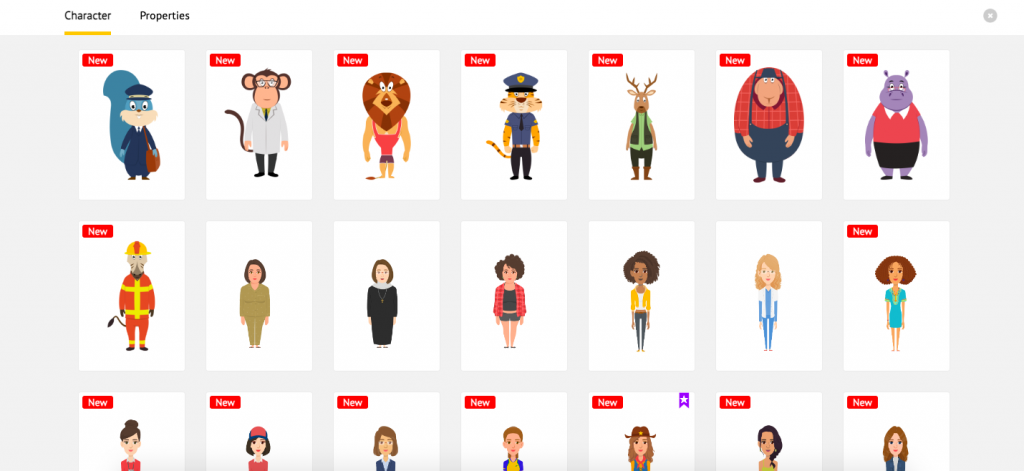 Pro-tip: Choose profession-based characters for your video to be more relatable to the target audience.
Step 4
Once you are good with the video, hit Publish and your video will be ready to download in just a few minutes while Steve takes care of the rendering like a pro!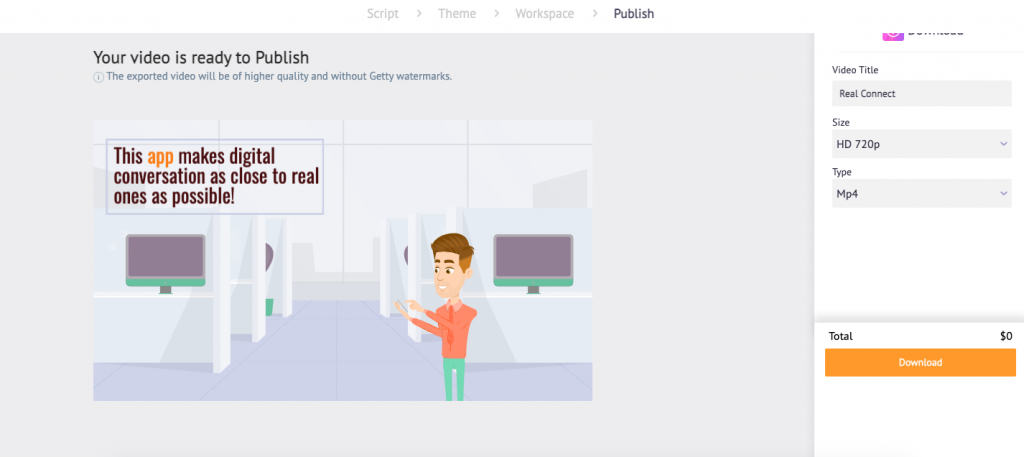 Now, who would have thought creating super cool animated product videos would be so easy? Make the most of Steve and up your content game with animations like never before!