How to make an Animated Content with no Animation Training using AI
We've all watched animated content, enjoyed animated content and fallen in love with animated content. Animation has a separate fan-base that is ever growing and is instantly appealing to the eye thanks to the visually rich format of presentation.
While video content itself is preferred by viewers for its versatility and for the fact that it is ubiquitous in the digital content world, animated video content is even more engaging due to its uniqueness and vivid visuals in a sea of similar-looking videos.
But, wait. Isn't animation a separate skill by itself and a complex one at that? Won't it cost me a lot of money and take months to master the art and create a video. Won't it be quite expensive and time-consuming even if I hire a professional to make animation videos for me? Will the ROI for these videos justify the cost?
Well, an AI animation tool like Steve answers all the questions!
With Steve, all you need is to give the script for your video as input and the AI generates the perfect animated video for you! Read on to know about the simple steps to create stunning animated videos on Steve without any prior animation training:
Step 1
Login to Steve with your e-mail id. Select the animation tab on your dashboard and click on Start on the Script to Animated Video section.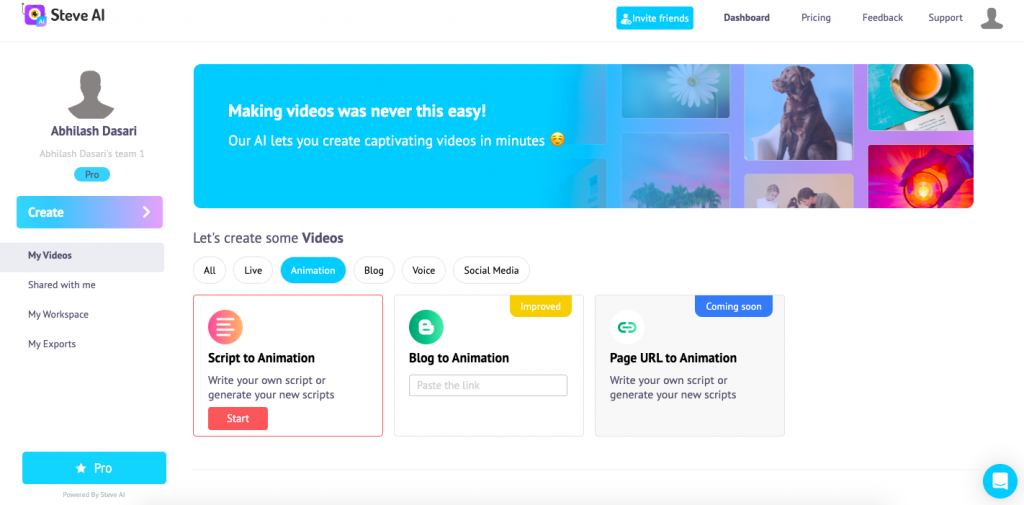 Step 2
You will come to the script page where you can either enter your own script or select from a pre-generated list of popular script templates that include multiple popular video templates.
We have selected a video ad from the template for this example.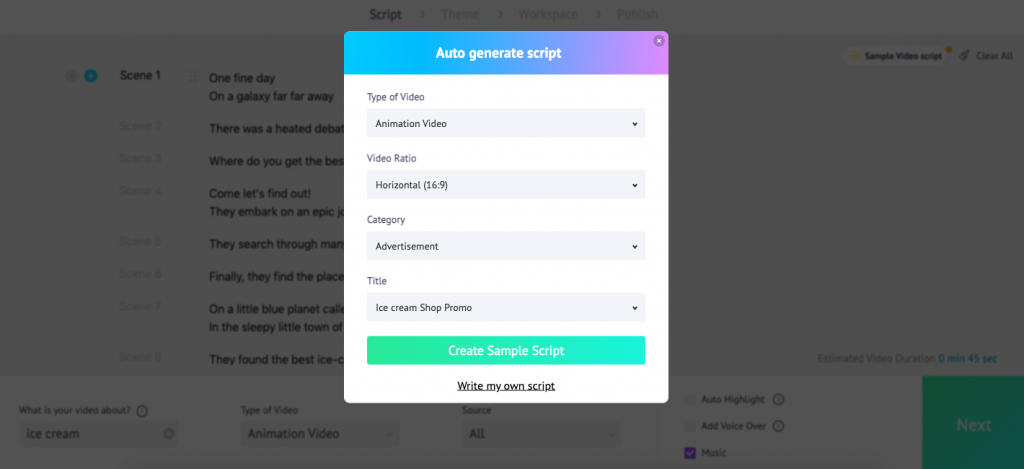 Once script is ready and entered, add music and voiceover, and any other media additions required and most importantly enter a keyword for the AI to understand the context of the video.
Click Next and choose a template for the video. For this example, we are chose a colourful, fun template.
Step 3
On your workspace, you can review the scenes and make any edits as needed.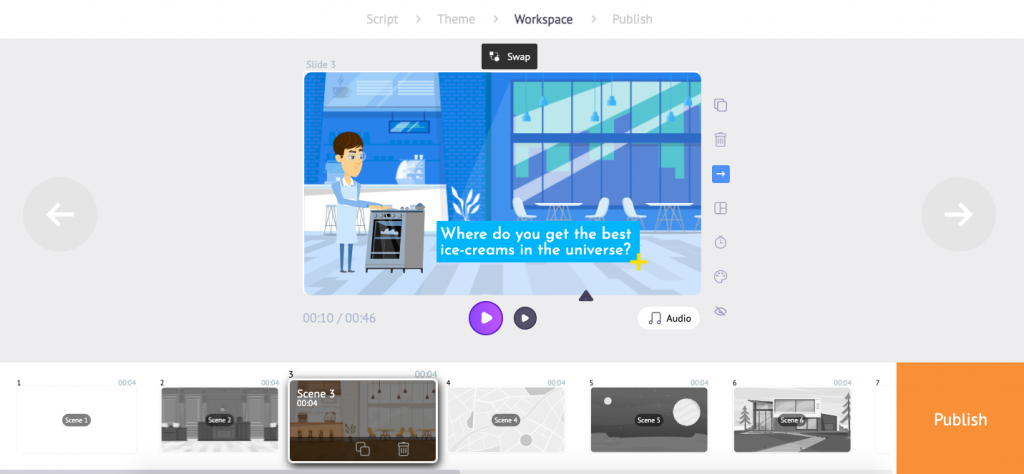 You can swap characters.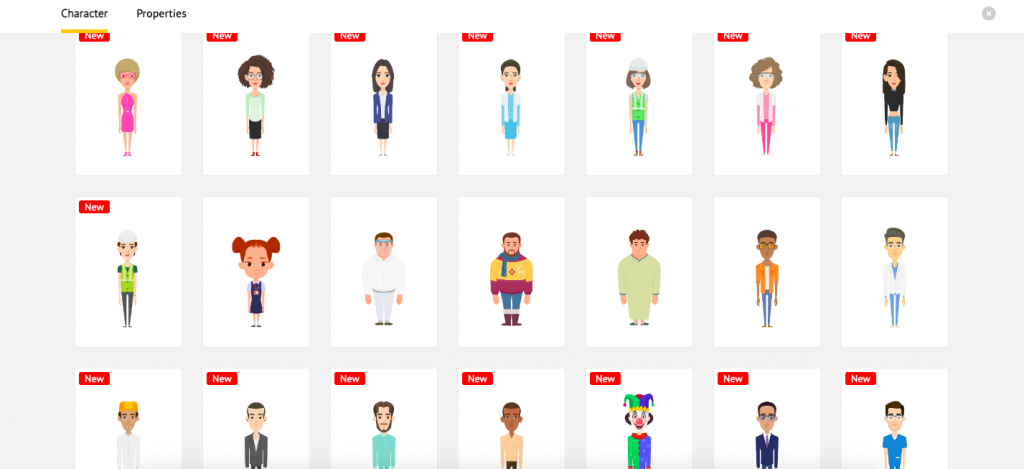 You can swap expressions.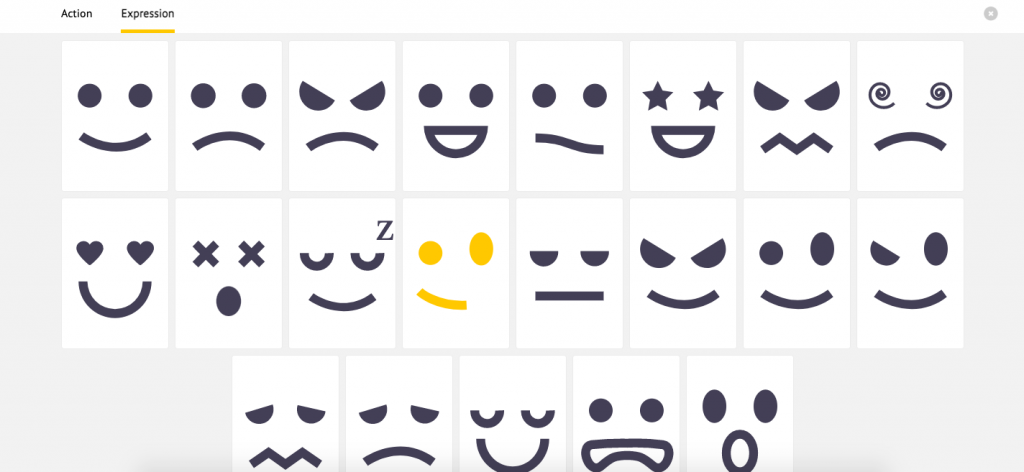 And, you can swap actions.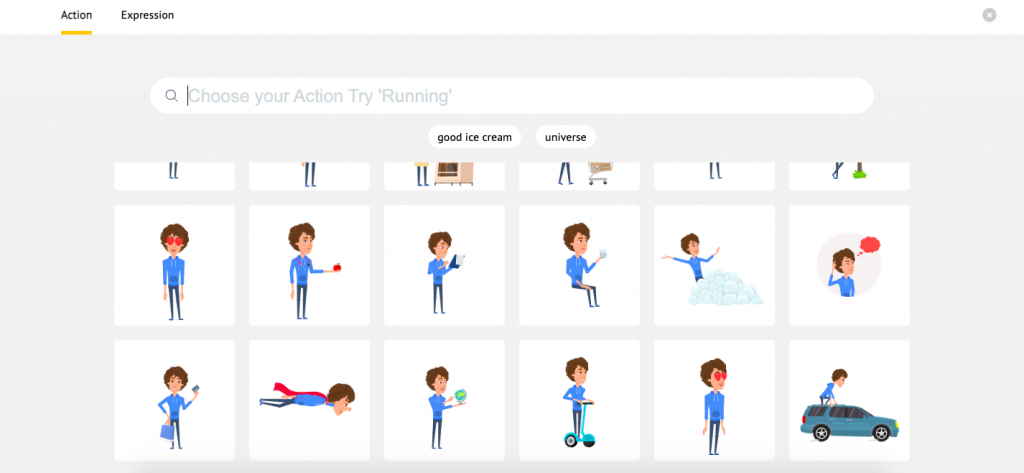 Pro tip: Use our diverse animal characters, kid characters or older-aged characters as required to give that additional element of relatability to your audiences.
You can also edit other aspects of the video such as scene length, colours, text placement, etc in one click.
Step 4
Preview the final video, hit Publish and your video is ready!
Download it and share it on the required channels and your content is out in the world!
Try it out and make animation videos with utmost ease with your AI assistant by your side!