How to Create a Corporate Invitation Video using AI
Did you know that viewers retain 95% of information they see in a video versus only 10% of what they read in text? That's a huge distinction!
When you are creating content, especially in cases where the viewers retaining information is important, videos are the natural go-to formats. This is especially the case for flagship corporate events that need to make a big impact and pique the interest of important people.
So, should you be hiring video producers to create invitations for your next corporate event then? You could. But, there is also another way – Hire AI!
With Steve, all you have to do is enter the script for your invitation and the AI puts together amazing visuals, takes care of editing, syncing of music, and adds any other element that you need to give you the perfect invitation video.
Let us take a look at the 4 simple steps you need to create your corporate invitation video in minutes:
Steps to Create Corporate Invitation Video
Step 1
Login to Steve.AI using your e-mail id.
You will now see your dashboard where you click on Start in the Text to Video tab.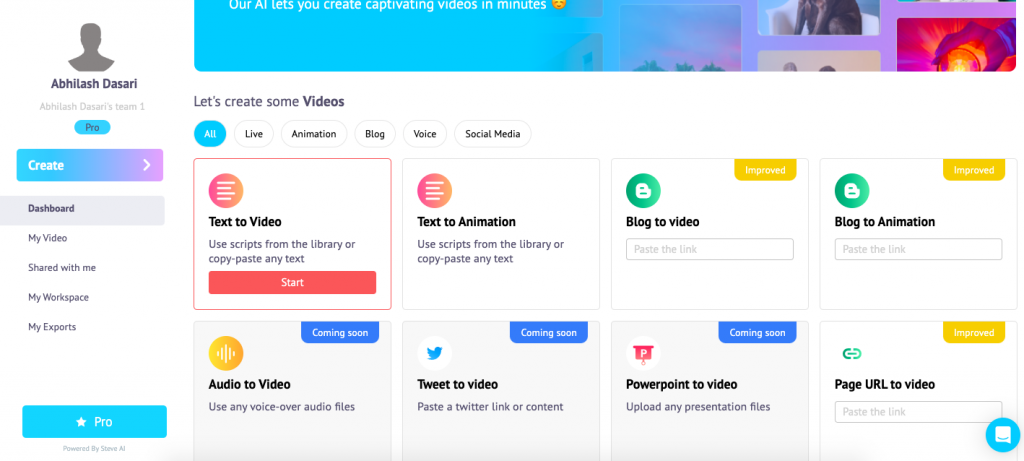 Step 2
Now, you are at the Script page where you can simply copy-paste your invitation script and the AI divides it into scenes. You can also choose from our library of over 200+ popular script templates and tweak the content on the scenes. Let us choose from a script template for this example.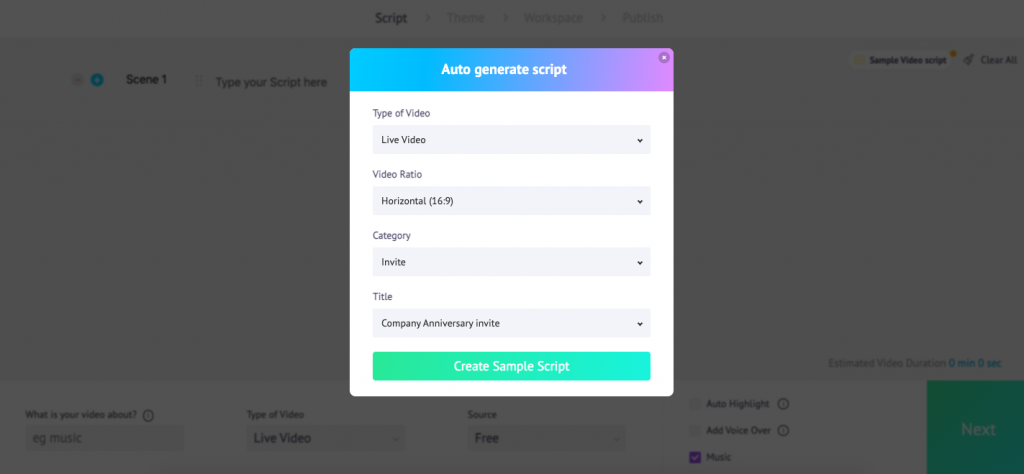 Once script is sorted, select the options you need such as music, voice-over, visual source as per your plan subscription, etc. Most importantly, enter the most relevant keyword for your video content to help AI understand the overall context better.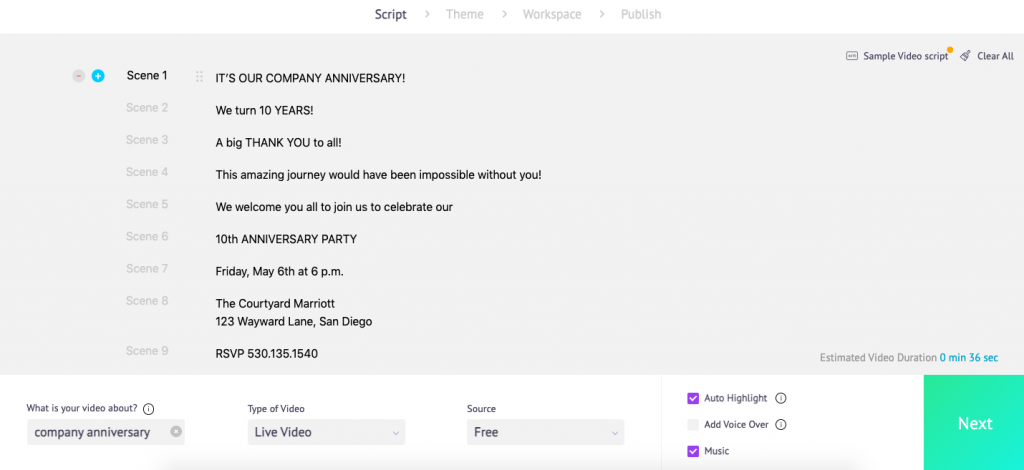 Click on Next.
Step 3
You can now see a set of video templates to choose from, click on the one you like and voila! The AI creates your video from the script in less than a minute!
On your Workspace, you can review each scene and customize colours, scene length, add/delete scenes, and so much more with the options on the side of your scenes! You can also add your own music tracks by clicking on the Audio section at the bottom.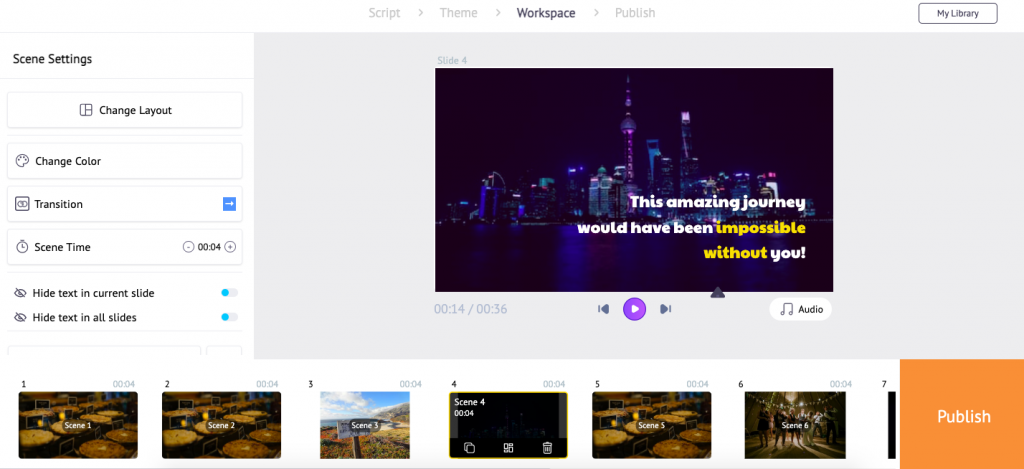 If you wish to change the visuals of your scene, you can simple click on Swap and search from millions of media assets to choose the exact visual you want. You can also upload your own visuals for some scenes.
Step 4
Once you have made the required changes, if any, hit Publish and Steve will take you to the download page. Here, you can preview the full video one more time and click on Download.
Share the video invitation on all your channels and set the tone for an amazing corporate event!