Convert a Promotional Blog into a Promo Video
When a new product, feature or a service is being launched by your brand or business, one of the main activities that are planned along with the technical aspects are the marketing collaterals for the launch. As important it is to ensure that your new product is flawless and offers amazing value to the users, it is also very important to communicate that to the users to invite them to try out the product through marketing efforts.
While there is a lot of content created around the launch, one main type is the good old blog. Blogs are inherently very convenient to communicate well-rounded information and so a launch blog is almost always part of marketing campaigns. With the popularity and success of videos skyrocketing, videos are another really important part of launches. Now, what if we did not have to create two separate pieces of content for blogs and videos but could actually repurpose promotional blogs to create videos in minutes?
Well, that is very much possible with Steve! The AI analyses blog content and takes you from blog to video by summarizing the blog and highlighting important points in a very crisp, engaging manner. How? Let us see how to convert a promotional blog into a promo video in a few simple steps below:
Steps to create a Blog into Promo Video
Step 1
Login to Steve with your e-mail id and select either the 'Live' or 'Animation' tab to start. Copy the URL of the promo blog and paste it into the Blog to Video section of the dashboard.
Step 2
Review the summary of the blog that is generated by AI, select from Small, Medium, or Large lengths and easily edit the summary if required to highlight key points if it is not already chosen by the AI.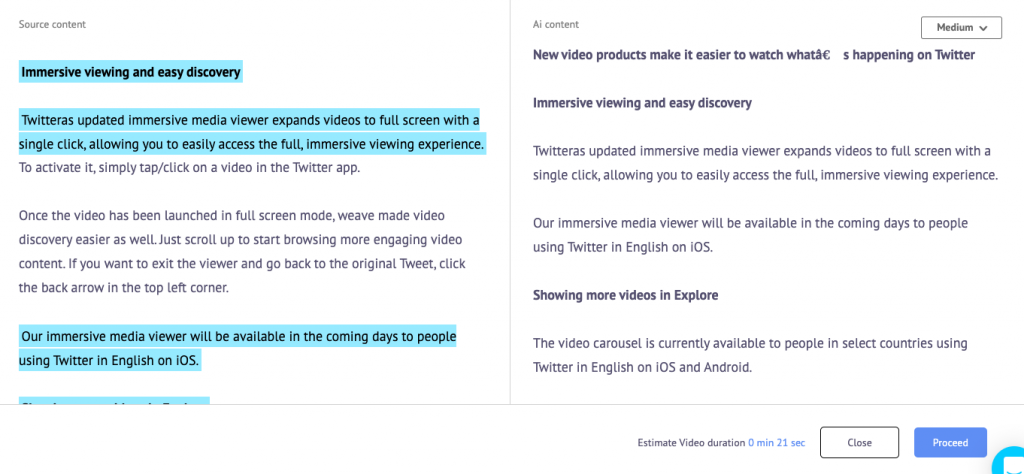 Step 3
Steve now creates the script for the video from the summary and divides the script into scenes. Choose from the array of options for music, voice-over, video format, etc and enter the keyword to define the context or the AI.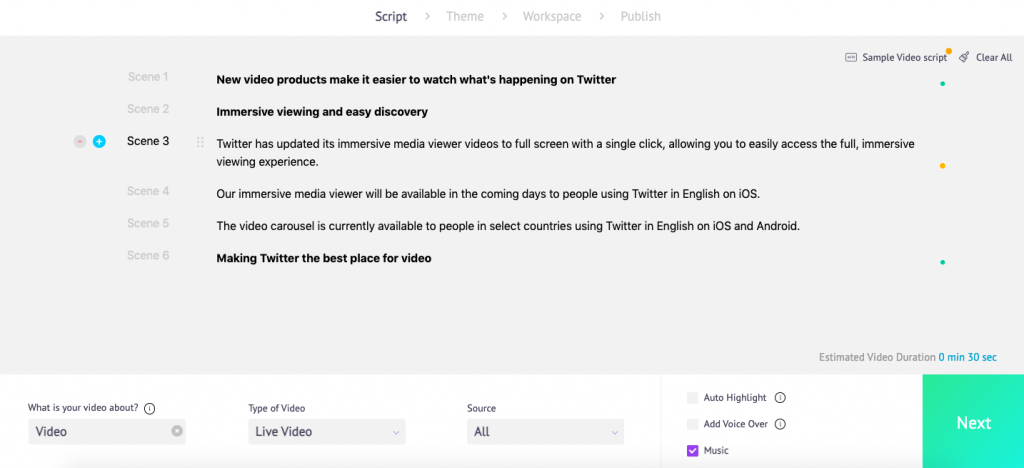 Hit Next.
Step 4
And your video is ready!
You can review each scene and simply swap visuals from a huge video and image library to customize. You can also customize music, colours, text and other parts of the video in a single click.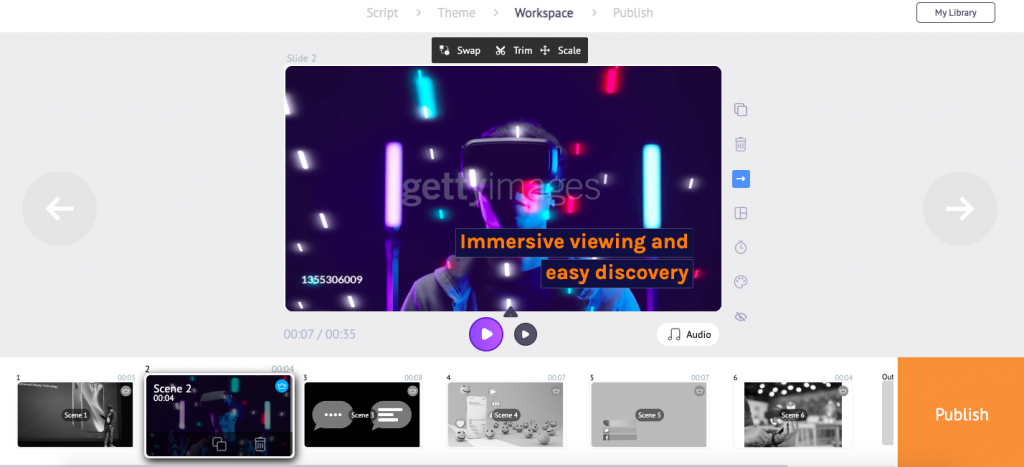 Finalize the video as per your taste and click Publish to get your final video to download.